PROSPECTS OF THE MARKETING COMMUNICATION DEVELOPMENT OF TRADE ENTERPRISES IN CURRENT CONDITIONS
Keywords:
marketing communications, trade enterprises, strategy, sales channels, directions
Abstract
Within the article, the main directions of the marketing communication development of trade enterprises are analyzed. The purpose of the article is to substantiate the prospects for the development of marketing communications of commercial enterprises in modern conditions of development, taking into account trends in the digitalization of economic processes. The methodological basis for the study of prospects for the development of marketing communications of commercial enterprises is a comprehensive approach that includes systems and processes. The use of a systems approach makes it possible to explore the components of marketing communications as part of a general system that can give a result greater than the individual components of this system, as well as to justify the recurrent relationship of functional dependence of marketing communications. The main components of marketing communications are identified. It is substantiated that marketing communications should be considered not only in terms of the use of appropriate tools, but also take into account the information component of sales channels. The subsystems of the marketing communication environment that promote information exchange between consumers and enterprises in the formation of effective interaction are studied. Recommendations for the application of omnichannel strategy of the marketing communication development of commercial enterprises have been proposed. The expediency of introduction of the client-oriented approach taking into account current conditions of functioning of trade enterprises is substantiated. It was found that for the effective functioning of commercial enterprises it is necessary to apply a combined approach, which includes both omnichannel and traditional sales channels. To assess the effectiveness of the system of omnichannel marketing communications of a commercial enterprise, it is proposed to use a recurrent ratio.
Downloads
Download data is not yet available.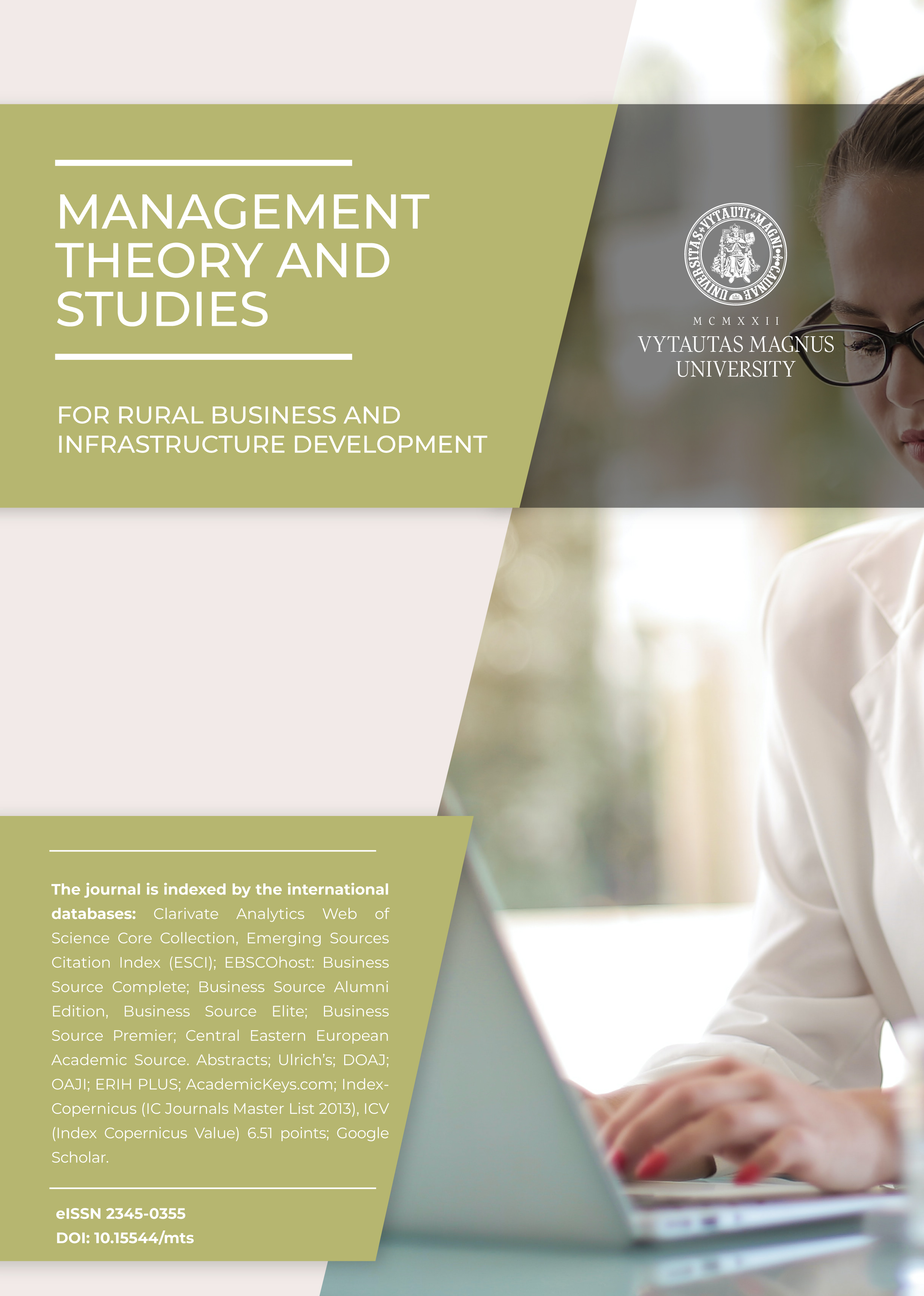 Downloads
How to Cite
Kovalchuk, S., Tsurska, B., Nianko, V., Katkova, T., & Baran, R. . (2022). PROSPECTS OF THE MARKETING COMMUNICATION DEVELOPMENT OF TRADE ENTERPRISES IN CURRENT CONDITIONS. Management Theory and Studies for Rural Business and Infrastructure Development, 44(2), 201–208. https://doi.org/10.15544/mts.2022.21