TRENDS AND PATTERNS OF THE IMPACT OF THE ECONOMIC POTENTIAL IMPLEMENTATION ON THE DEVELOPMENT OF REGIONS IN THE CONDITIONS OF THE CREATIVE ECONOMY FORMATION
Keywords:
economic potential, economic development, regional space, region, creative economy
Abstract
The article is devoted to the identification and study of the leading trends and patterns of influence of the realization of economic potential on the intensification of the development of the regional space in the conditions of creative economy formation. The article identifies and characterizes the stages of transformation of the content and main components of economic potential based on the study of socio-economic development trends, which were accompanied by the transition from pre-industrial to industrial and post-industrial development. It is proved that the economic potential has gained new significance as a result of the established transformations, and it is found that against the background of the importance of the natural component of the potential during all selected periods, there are new elements and their significance in modern conditions. It is established that in the process of forming and exercising influence on the intensification of regional space development, economic potential as a complex system containing a number of elements and connections between them, acquires such properties as a synergistic effect, and feedback is established, without whose effective existence is impossible.
Downloads
Download data is not yet available.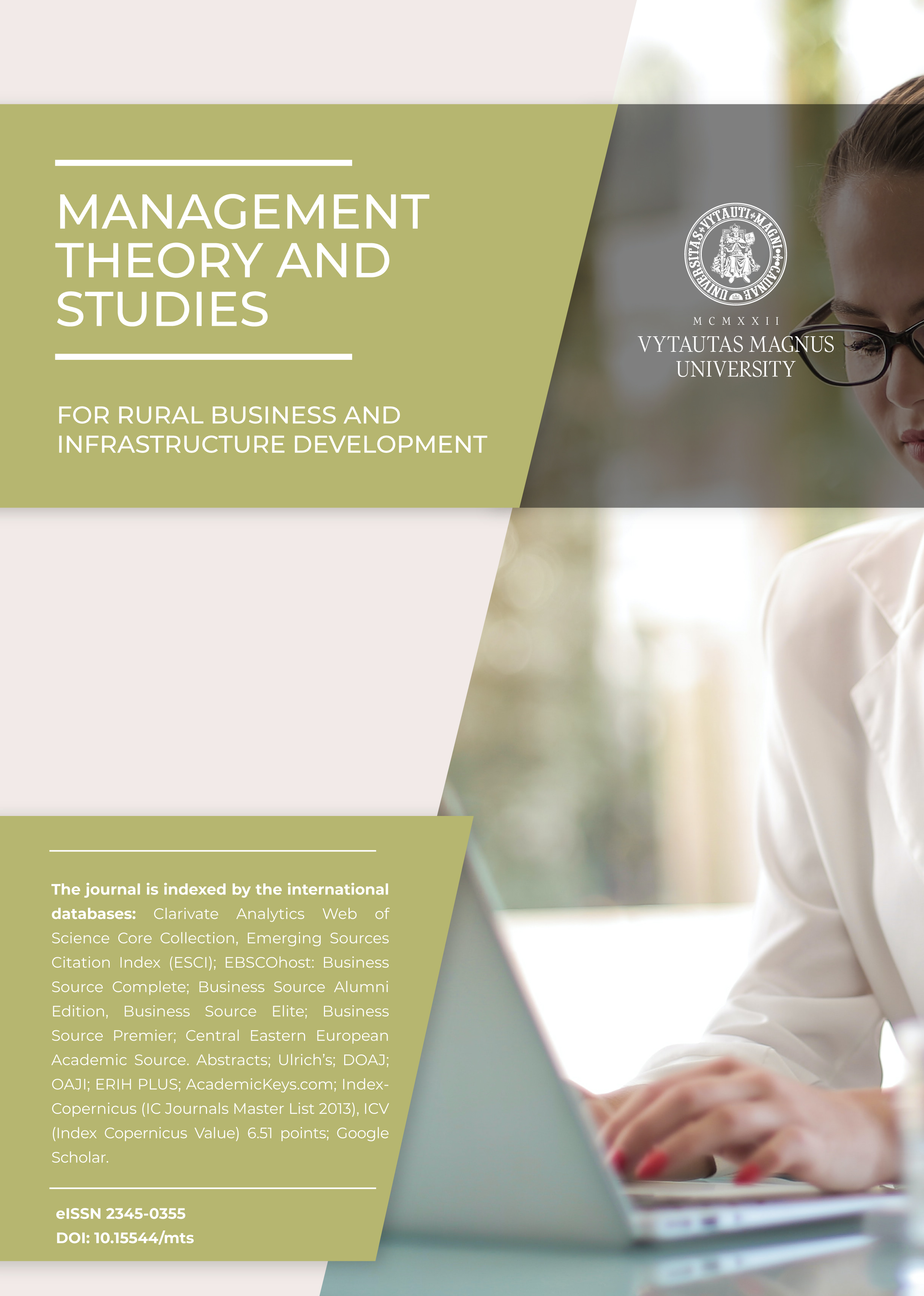 Downloads
How to Cite
Khrushch, N., Forkun, I., Kravchyk, Y., Bordanova, L., & Chenash, V. (2022). TRENDS AND PATTERNS OF THE IMPACT OF THE ECONOMIC POTENTIAL IMPLEMENTATION ON THE DEVELOPMENT OF REGIONS IN THE CONDITIONS OF THE CREATIVE ECONOMY FORMATION. Management Theory and Studies for Rural Business and Infrastructure Development, 44(2), 159–166. https://doi.org/10.15544/mts.2022.16