FORMATION OF INNOVATIVE ECONOMY OF UKRAINE IN THE CONTEXT OF EUROPEAN UNION ASSOCIATION AGREEMENT
Keywords:
Association agreements, European Union, European integration, Economy, Custom-tariff adjusting
Abstract
This study is devoted to the problem of the formation of Ukraine's innovative economy in the context of a European Union Association Agreement. The main objective of the article is to study the consequences of the signing of Association Agreements between Ukraine and the EU, to identify the benefits and problems, and to propose promising directions of such cooperation in the context of the formation of the innovative economy of Ukraine. The research methodology is based on foreign and Ukrainian scientific literature and statistical data analysis (within the last five years) to show collaboration between the EU and Ukraine. The priority directions of such collaboration areas are such as the introduction of the all-embracing implementation strategy, sponsorship system's creation of Ukrainian exports to the EU, a stimulation of development of innovations within the framework of realization of the international programs, the introduction of certification norms and standardization of products in Ukraine and others. The results of the study can be useful for scholars, ministries, institutions that are engaged in this range of issues.
Downloads
Download data is not yet available.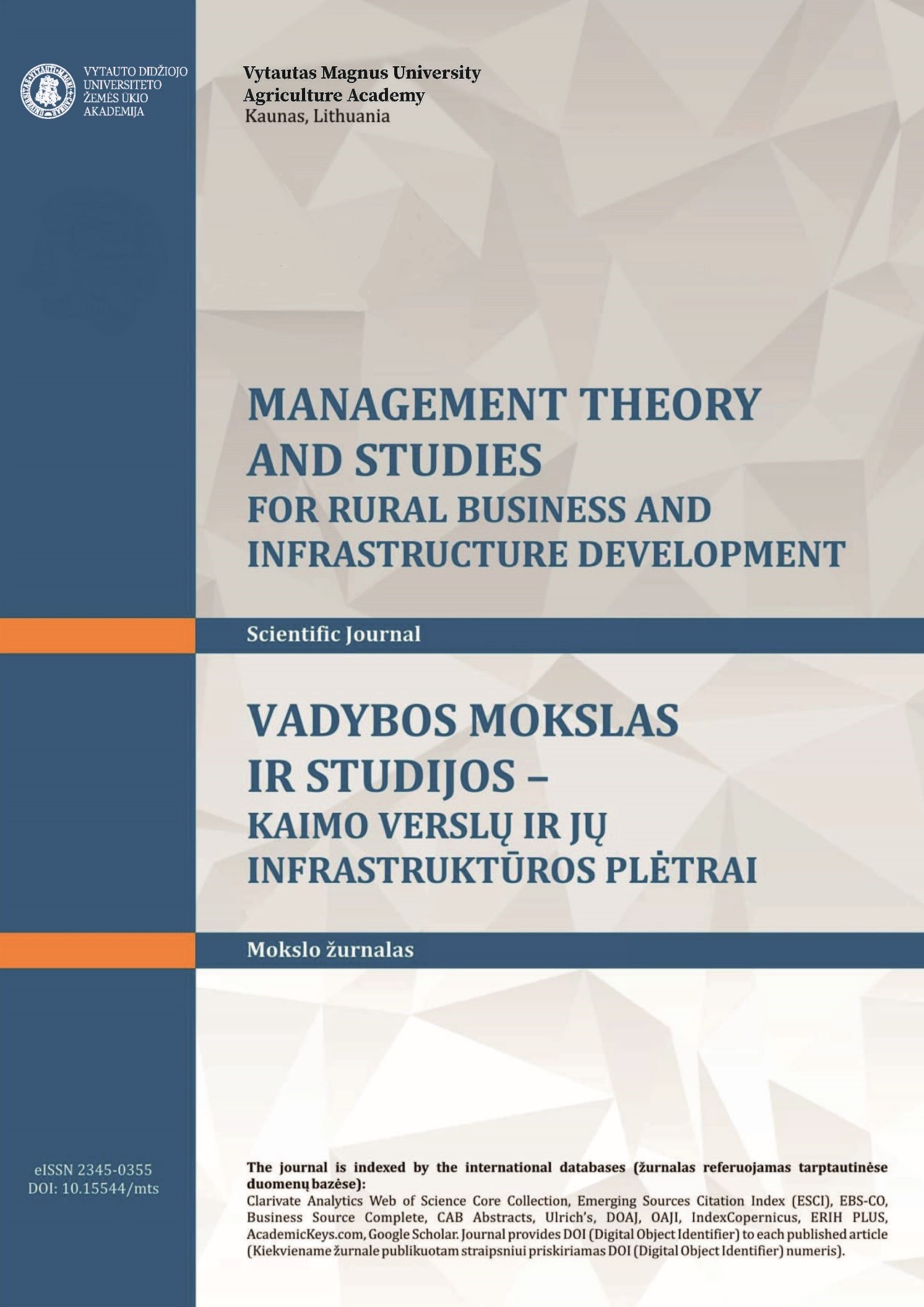 Downloads
How to Cite
Lytvyn, O., Bulakh, T., Ivashchenko, O., & Grynchak, N. (2020). FORMATION OF INNOVATIVE ECONOMY OF UKRAINE IN THE CONTEXT OF EUROPEAN UNION ASSOCIATION AGREEMENT. Management Theory and Studies for Rural Business and Infrastructure Development, 42(1), 5–16. https://doi.org/10.15544/mts.2020.01