INFLUENCE OF INFRASTRUCTURE DEVELOPMENT ON ECONOMIC GROWTH IN BRICS COUNTRIES
Bilal Hussain

Department of Economics, Government College University Faisalabad

Syed Asif Ali Naqvi

Government College University Faisalabad Pakistan

Muhammad Sohail Amjad

Department of Economics, Government College University Faisalabad

Syed Ale Raza Shah

Department of Economics, Government College University Faisalabad
Keywords:
Economic growth, infrastructure, telecommunication, development, BRICS
Abstract
This study weighed the impact of infrastructure on economic growth for the BRICS countries. To pull through this study two different models have been used. For exigency regarding our objectives, data of 36 ranging from 1981 -2016 years has been conjured up for the BRICS countries. The findings of this study have brought forth the theory from the oblivion that transport infrastructure and telecommunication infrastructure brings about positive impact on economic growth as compare to energy infrastructure. Nevertheless the policymakers of BRIC countries ought to have pondered over the policies of physical as well as social infrastructure. This study also promulgates that in these new times where technology leads the way, there is a dire need to put the might of policymakers behind the telecommunication infrastructure as the future will draw opulence in this sector.
Downloads
Download data is not yet available.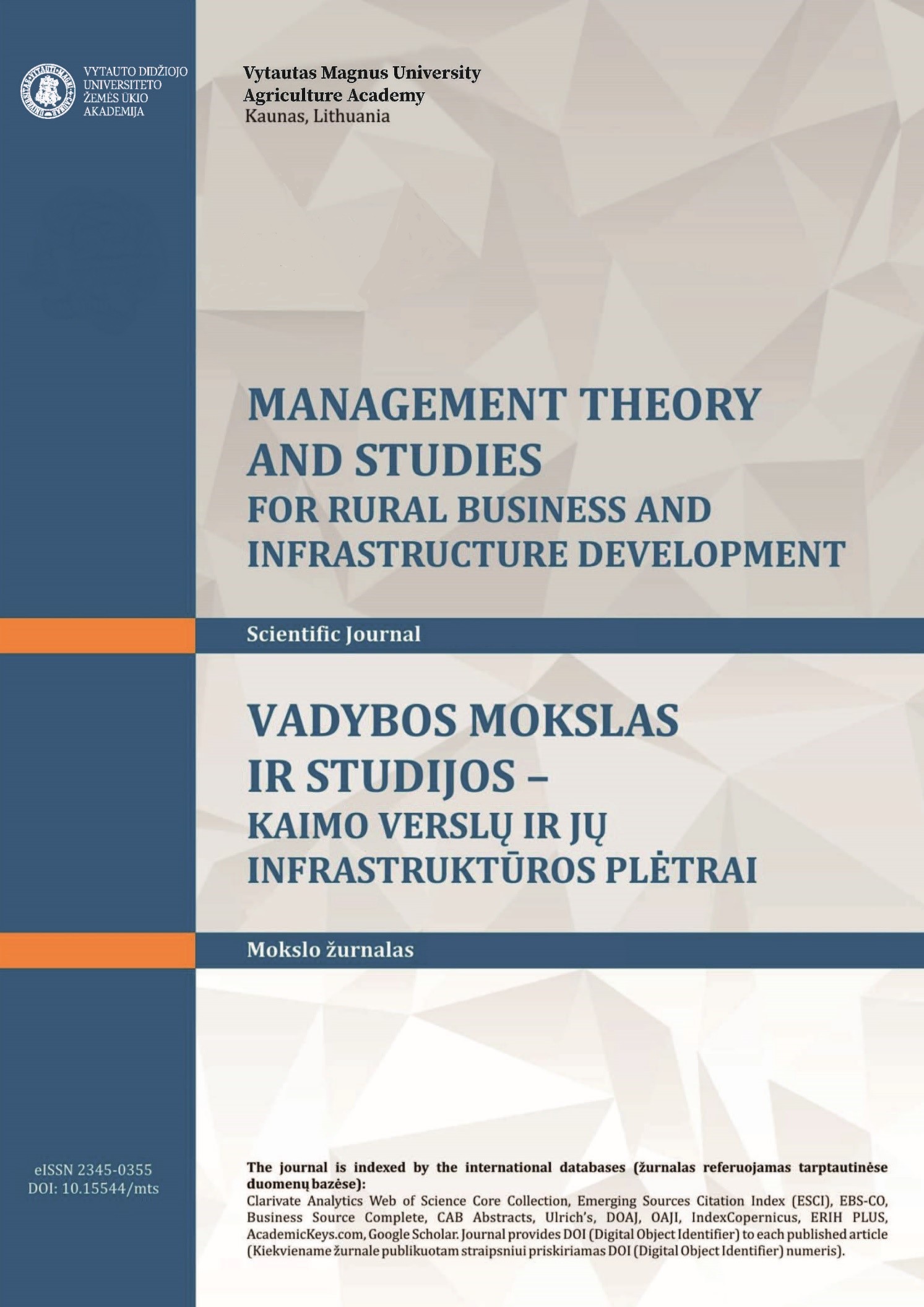 How to Cite
Bilal Hussain, Naqvi, S. A. A., Makhdum, M. S. A., & Shah, S. A. R. (2019). INFLUENCE OF INFRASTRUCTURE DEVELOPMENT ON ECONOMIC GROWTH IN BRICS COUNTRIES. Management Theory and Studies for Rural Business and Infrastructure Development, 41(3), 305-317. https://doi.org/10.15544/mts.2019.25