DEVELOPING A COMPREHENSIVE MODEL FOR FORTHCOMING REFORMS OF UNIVERSITY HOSPITALS
Keywords:
state-owned enterprises, hospital organizational models, governance, public hospitals, healthcare system
Abstract
This paper is devoted to developing institutional arrangements viable for forthcoming reforms of university hospitals in Latvia based on international experience of state-owned enterprise management models and taking into account two major driving forces – national healthcare policy and operational hospital management considering efficiency and quality. The aim of the article is to analyse worldwide guidelines in the field of corporate governance of state-owned hospitals, provide Latvian university hospital governance approach, taking into consideration the regulation of state-owned enterprises and its relevance for public hospitals, identifying the primary areas of improvement and providing practical suggestions for further actions for forthcoming reforms of public-sector. In the article inductive approach and case study were applied, looking at university hospitals as an entity with health care and health service quality. Traditional scientific methods, such as comparative analysis, were used examining the significant factors for institutional arrangements of university hospitals to be considered during future developments based on the research of relevant legislation, policy documents, OECD reviews and WHO's evaluations. Proposals for semi-autonomous hospital governance improvement by creation of a Supervisory Board and a new organizational form of hospitals were developed. Necessity of future research for creation of regional healthcare network organisations for Latvian healthcare system was considered.
Downloads
Download data is not yet available.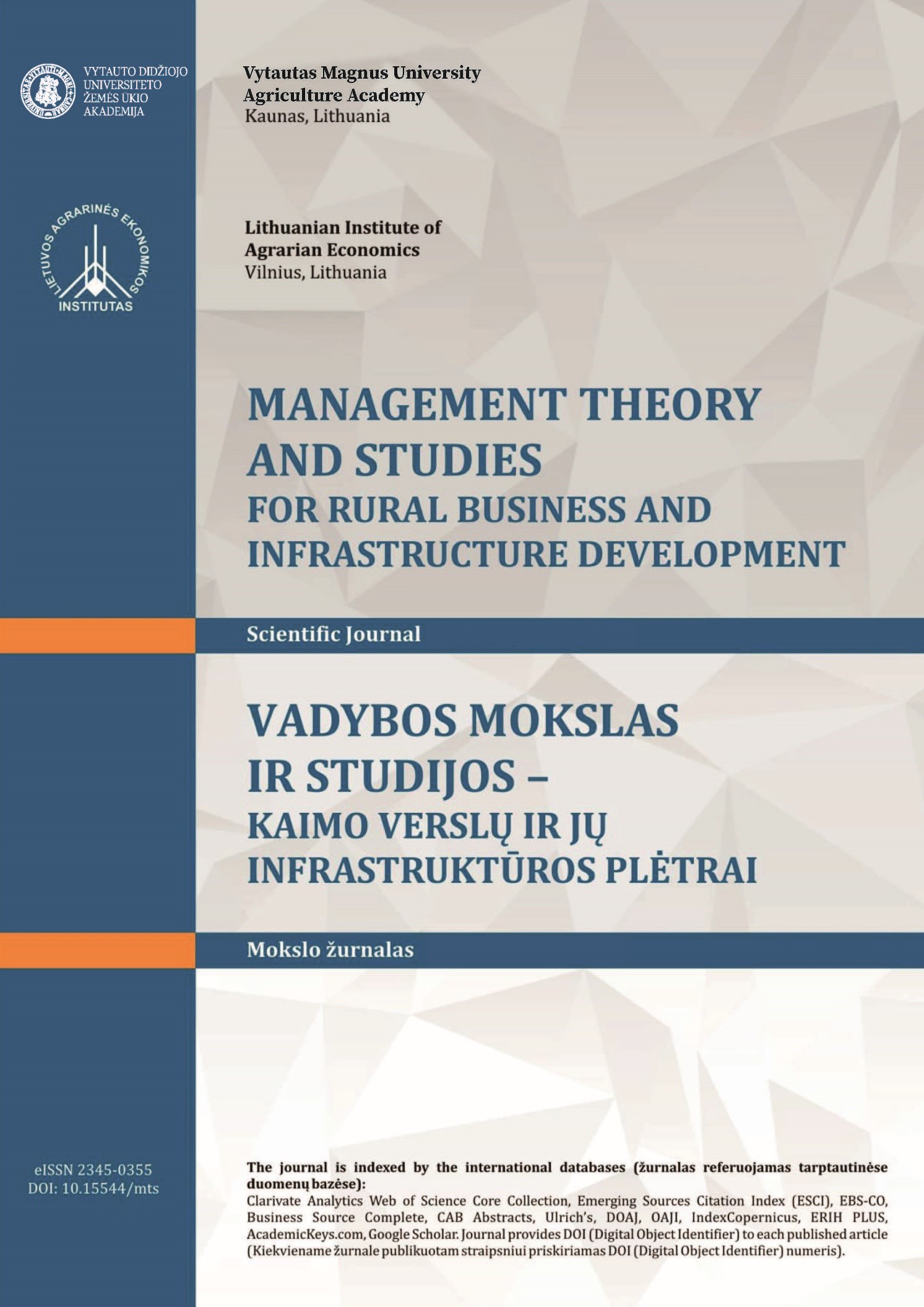 Downloads
How to Cite
Pētersone, M., Ketners, K., Krieviņš, D., Kreicberga, I., & Eriņš, I. (2019). DEVELOPING A COMPREHENSIVE MODEL FOR FORTHCOMING REFORMS OF UNIVERSITY HOSPITALS. Management Theory and Studies for Rural Business and Infrastructure Development, 41(2), 197–112. https://doi.org/10.15544/mts.2019.17