EUROPEAN UNION INVESTMENT IN THE BALTIC STATES: COMPARATIVE ANALYSIS
Keywords:
The Cohesion Fund, foreign investment, EU investment, macroeconomic determinants, investment environment
Abstract
The article analyses determinants of foreign investment based on EU Cohesion Policy instruments. The research problem outlines the determinants of attracting EU investment in the Baltic states. The aim of this article is to compare EU investment in the Baltic states. SPSS software has been used for statistical surveys. The model of multiple progression has been developed for identifying the influence of investment environment factors on EU investment in the Baltic states. This methodology may be applied in the countries that seek to attract EU investment. The research has found that the market size, average salary and tax burden have a major influence on EU investment.
.
Downloads
Download data is not yet available.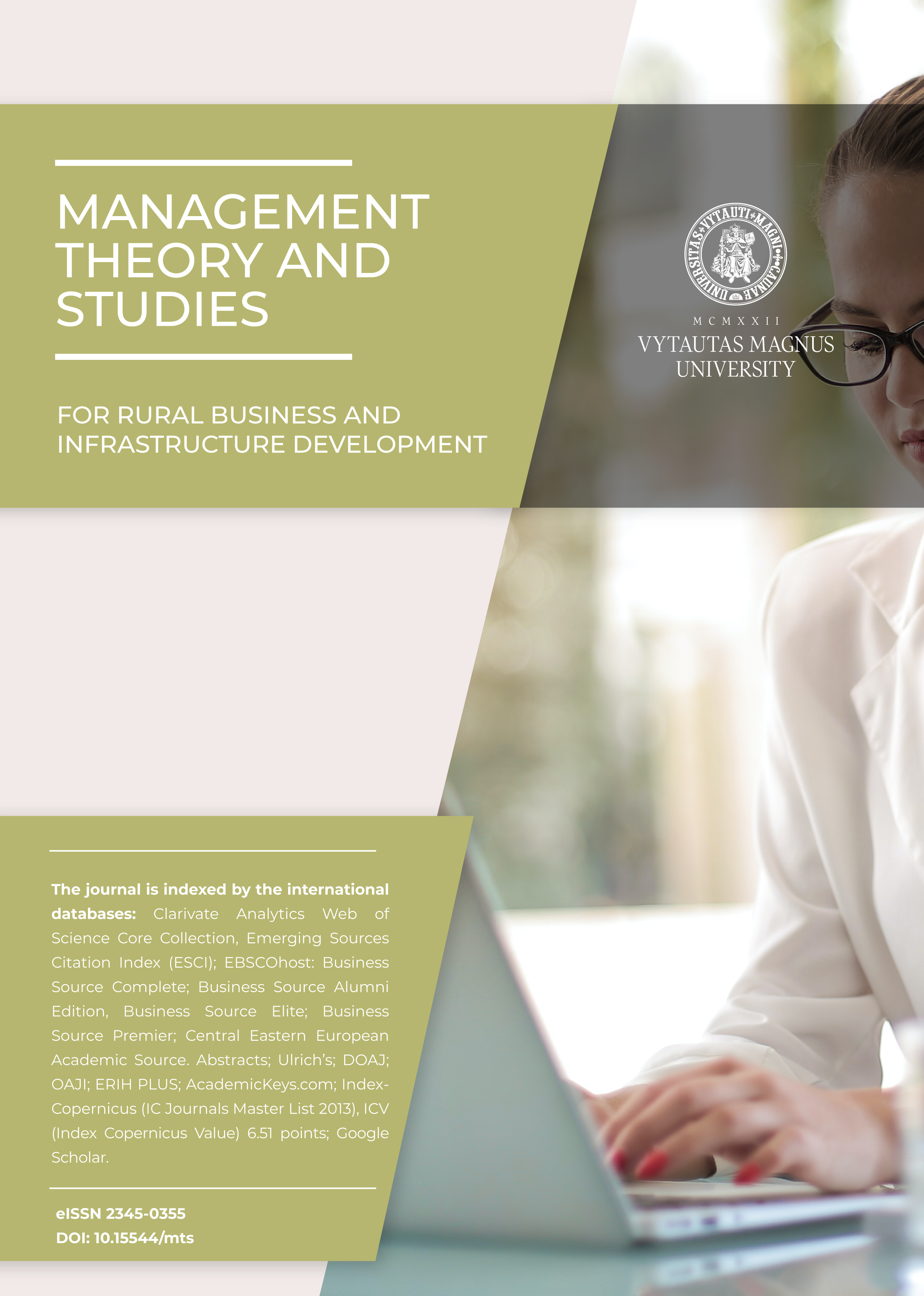 Downloads
How to Cite
Endriukaitienė, J., Linkevičiūtė, V., Makutėnas, V., & Paliulienė , L. (2022). EUROPEAN UNION INVESTMENT IN THE BALTIC STATES: COMPARATIVE ANALYSIS. Management Theory and Studies for Rural Business and Infrastructure Development, 44(1), 1–12. https://doi.org/10.15544/mts.2022.01