CHANGING APPROACH TO THE DEVELOPMENT OF HIGHER EDUCATION IN LATVIA: KEY DRIVERS
Keywords:
competitiveness, digitalization, higher education, labor market, soft skills
Abstract
The problem of the research is to investigate the rising demand in the update of the higher education system in Latvia, existing prerequisites, and key factors of its further development. The interest of the research is determined by the need of modern society to support higher education in an order to ensure the competitiveness of human resources. The purpose of the research is to determine key factors of higher education development in Latvia, existing prerequisites, implications, and challenges, also fostered by COVID-19 pandemic impact. The research methods include analysis of scientific abstracts, legislation acts, and industry and public bodies' reports, analysis of statistical data, and a survey. The research results have shown - complex solutions are needed to increase the international competitiveness of the educational sector in Latvia.
Downloads
Download data is not yet available.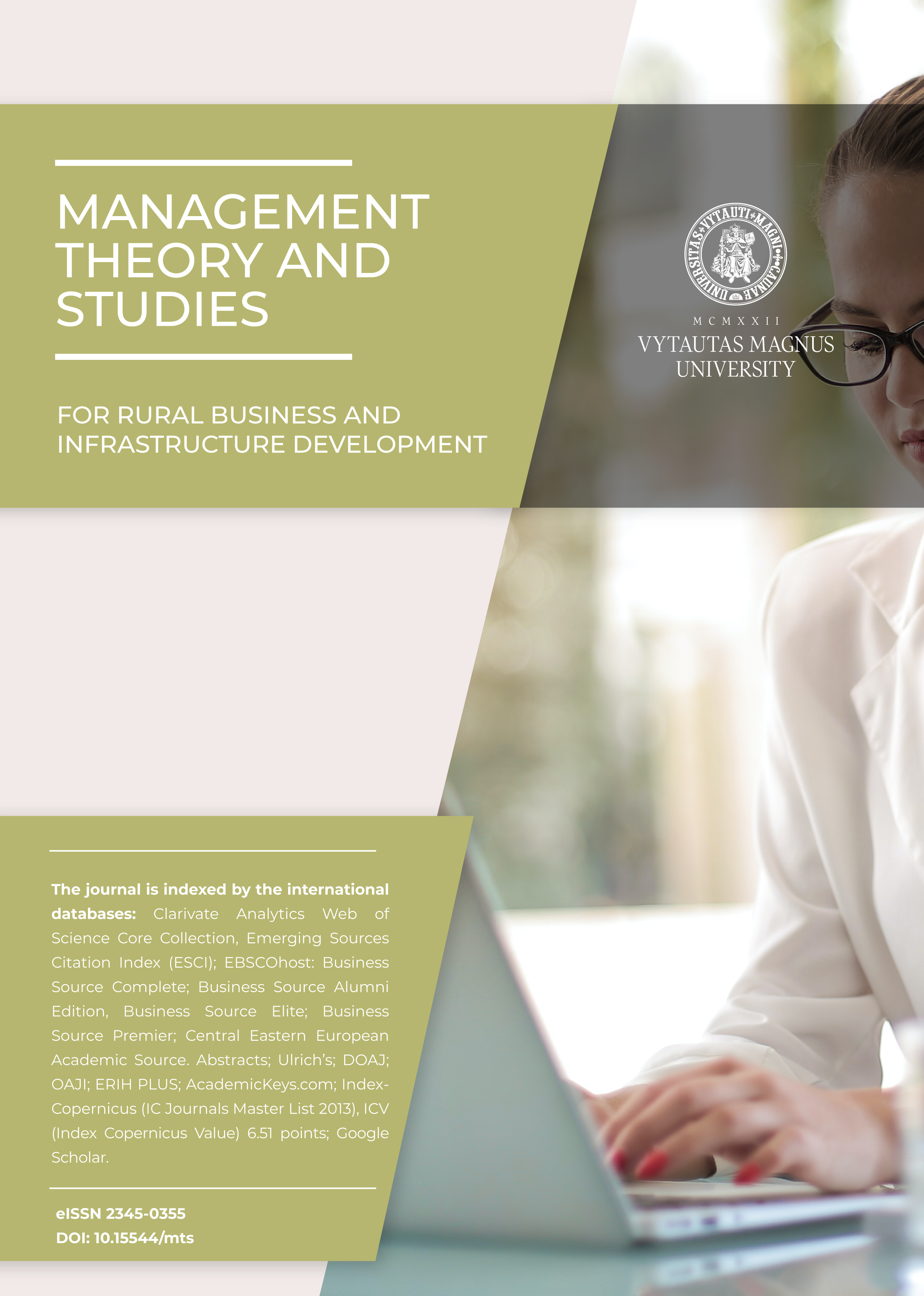 Downloads
How to Cite
Dehtjare, J., Djakona , V., Lapaine, T., & Riashchenko, V. (2022). CHANGING APPROACH TO THE DEVELOPMENT OF HIGHER EDUCATION IN LATVIA: KEY DRIVERS. Management Theory and Studies for Rural Business and Infrastructure Development, 44(1), 13–19. https://doi.org/10.15544/mts.2022.02