THE THE RIGHT OF PERMANENT USE OF A LAND PLOT OF CITIZENS AND THE LEGAL MODEL OF ITS PROTECTION IN COURT
Keywords:
agricultural land, administrative courts, administrative and economic jurisdiction, conflict in land relations, land plot, land disputes, right of permanent use by land
Abstract
The study is caused by the spread of land conflicts in society between territorial communities (local self-government bodies) as landowners and citizens as users of such lands on the right of permanent use, as well as ambiguous perception, interpretation and application of land legislation in the settlement of such conflicts. The purpose of the article is to formulate a legal model for resolving a dispute over the right of a land user to appeal to a court against a decision of a local self-government body to withdraw a land plot owned by him (land user) on the right of permanent use. The methodological basis of the article is a positivist approach, based on a critical analysis of the provisions of regulations and case law, as well as method of formal and legal analysis, the hermeneutic method, methods of comparison and contrast. The study distinguishes between the concept of termination of ownership of a land plot and the concept of termination of use (including permanent one) a land plot. Is being proved that the legal basis for the termination of these types of rights is different, which significantly affects the further determination of the jurisdiction of the dispute. A model of resolved disputes over claims of power entities (landowners) regarding the withdrawal of a land plot, granted to a person for permanent use from state and communal lands, in the absence of a person's consent to such withdrawal, etc., is proposed.
Downloads
Download data is not yet available.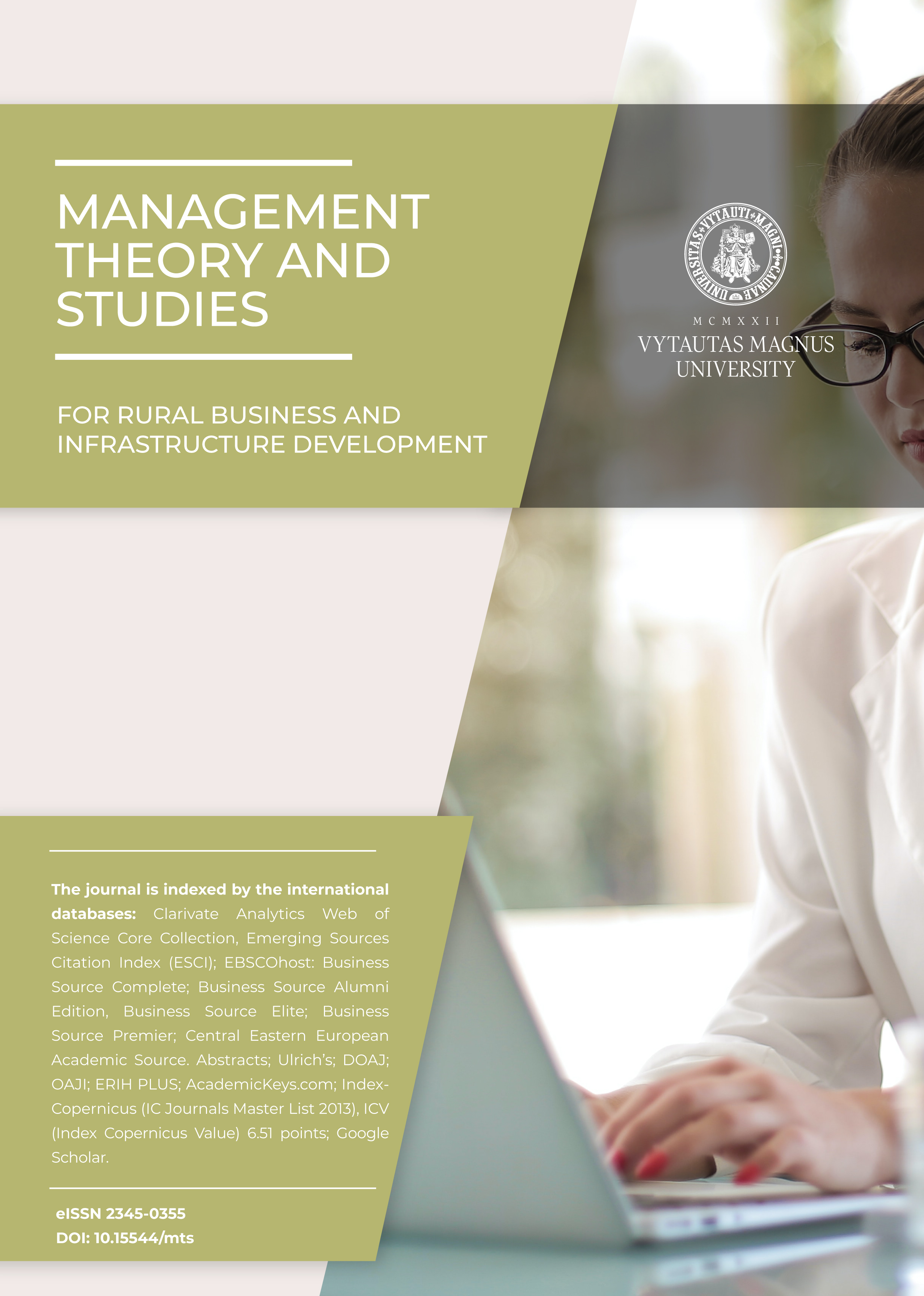 Downloads
How to Cite
Pyvovar, Y., Chorna, V., Pavlovska, N., Shevchenko, L., & Broda, A. (2022). THE THE RIGHT OF PERMANENT USE OF A LAND PLOT OF CITIZENS AND THE LEGAL MODEL OF ITS PROTECTION IN COURT. Management Theory and Studies for Rural Business and Infrastructure Development, 44(3), 313–322. https://doi.org/10.15544/mts.2022.32