LABOR MIGRATION OF THE RURAL POPULATION OF UKRAINE: STATISTICAL ASPECT
Keywords:
labor migration, rural population, geopolitical transformations, statistical information, sociological survey
Abstract
Labor migration remains one of the most topical issues of our times. The country's economic and political crises have led to large-scale involuntary resettlement of population, decline in gross output and intensified labor migration. Under the conditions of limited financial security, rural population has largely relied on employment abroad in the effort to solve social problems. The purpose of the article is statistical analysis of labor migration of the rural population of Ukraine. In the process of the research the following economic and statistical methods were used as well as abstract-logical, monographic, sociometric, balancing methods. The article examines the current state of migration flows, analyzes the dynamics of the rural population of Ukraine, its natural and migratory movement in 2010 – 2019, a number of theoretical principles of modern migration waves were studied and 4 groups of factors that cause the rapid growth of this phenomenon were determined: social, economic, political and environmental. Based on a sociological survey and the responses received from respondents, it was found that the main reasons that force Ukrainian people to labor migration.
Downloads
Download data is not yet available.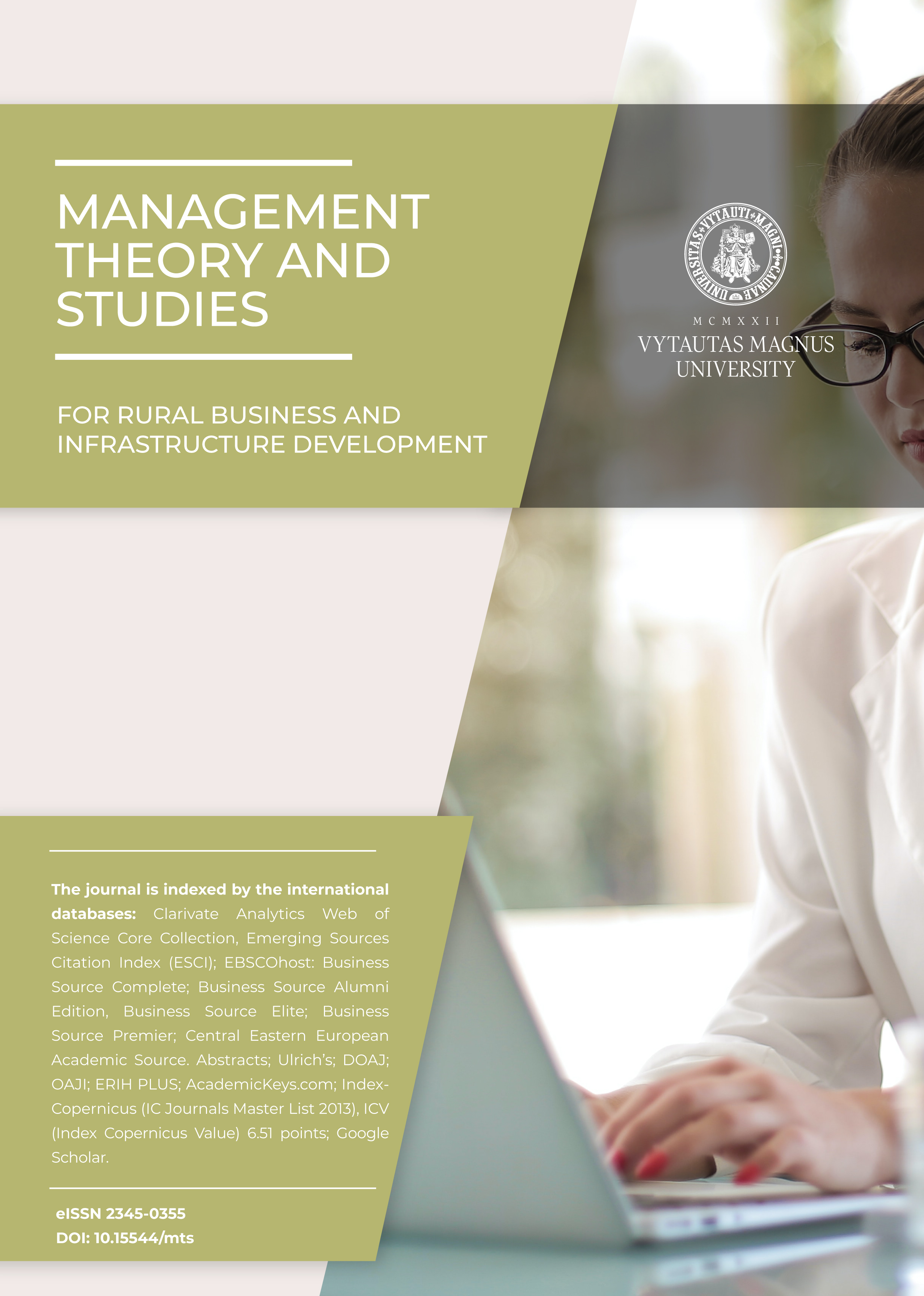 Downloads
How to Cite
Chugaievska, S., & Rusak, O. (2022). LABOR MIGRATION OF THE RURAL POPULATION OF UKRAINE: STATISTICAL ASPECT. Management Theory and Studies for Rural Business and Infrastructure Development, 44(3), 385–396. https://doi.org/10.15544/mts.2022.39