GOOD GOVERNANCE IN MUNICIPAL AND RURAL MUNICIPAL OFFICES OF LOCAL ADMINISTRATION IN POLAND
Witold Szumowski

Wrocław University of Economics
Keywords:
good governance, local government, public governance
Abstract
Public governance constitutes an answer to the limitations regarding the possibilities of reforming public administration in the stream of new public management. One of the detailed concepts of public governance was originally formulated by the World Bank. Its use in practice is limited to operationalization through formulating a variety of indices which are usually dedicated to countries and regions. Scientific discourse lacks studies indicating the possibility of using good governance in public administration at the level of its smaller exponents such as the units of local self-government. Equally, there are no available results of research regarding the influence of the functioning of units of public administration according to the principles of good governance on their perception on the part of citizens. This study aims at operationalizing the concept of good governance through the formulation of a model of activity of local government administration according to the principles of good governance, as well as proposes a tool for evaluating  the level of maturity of management solutions based on the concept of good governance. The research results regarding the level of compatibility of these offices with the rules of good governance are compared with the results of surveys examining opinions and levels of satisfaction among inhabitants of selected boroughs.  The aim of this comparison was to find the answer to the question of dependence between the activities of local administration in accordance with good governance and satisfaction on the part of local inhabitants.The publication was the outcome of the project entitled "Adaptation of the management system of local government office to the good governance concept" which was financed by The National Science Centre, based on the decision no. DEC-2013/09/B/HS4/01143.
Downloads
Download data is not yet available.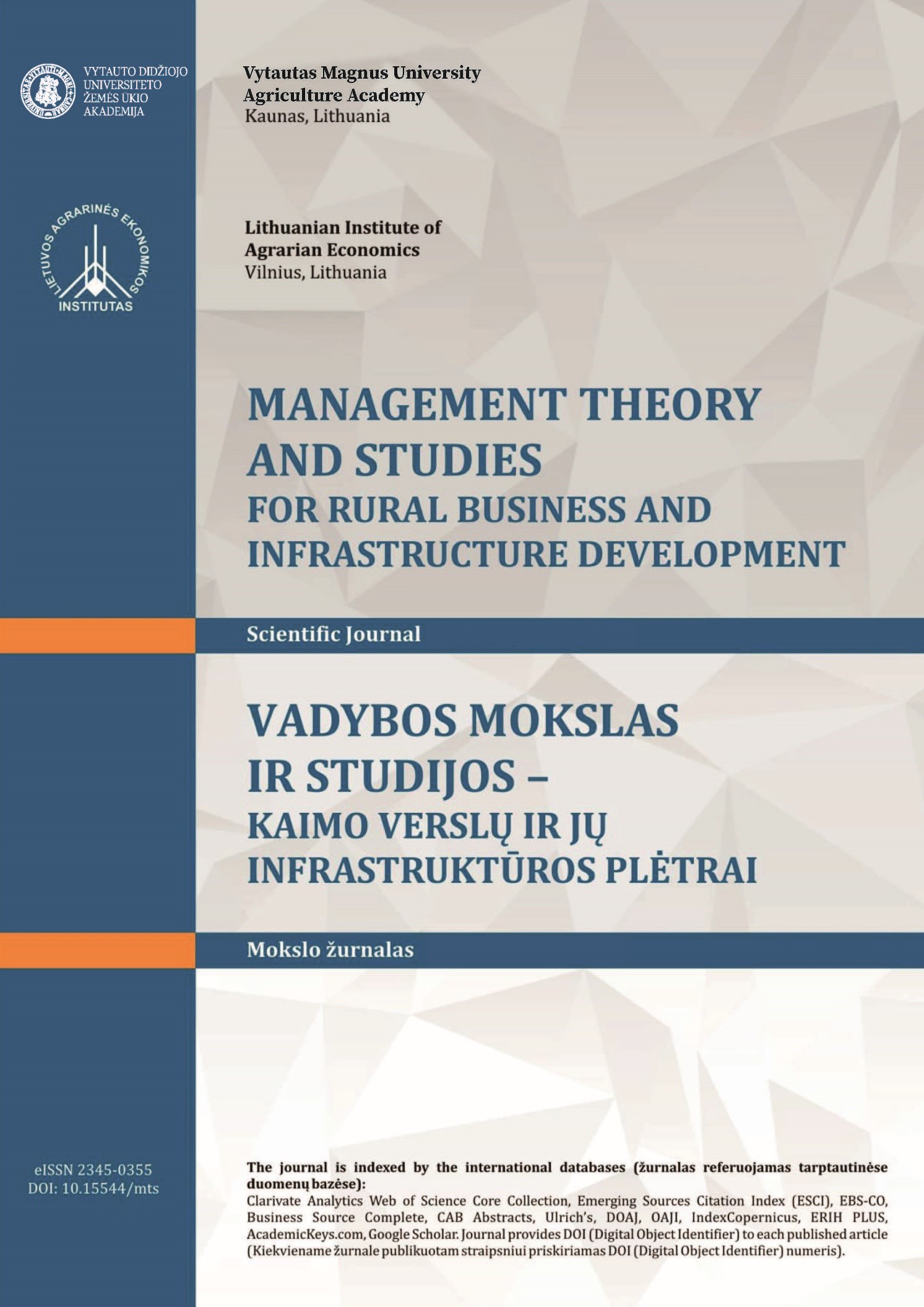 How to Cite
Szumowski, W. (2019). GOOD GOVERNANCE IN MUNICIPAL AND RURAL MUNICIPAL OFFICES OF LOCAL ADMINISTRATION IN POLAND. Management Theory and Studies for Rural Business and Infrastructure Development, 41(2), 135-152. https://doi.org/10.15544/mts.2019.13