FINANCING THE GREENING OF ENTERPRISES IN INDUSTRIAL REGIONS OF UKRAINE IN THE CONTEXT OF SUSTAINABLE DEVELOPMENT
Keywords:
ecological tax, greening projects, local budgets, metallurgical industry
Abstract
The work is devoted to the study of improving the environmental situation in industrial regions with metallurgical production in Ukraine. It was revealed that monitoring and purification of air, water environment and land resources requires immediate development and implementation of greening projects. This requires finding additional financial resources that are lacking in local budget deficits. To improve the quality of formation and use of local budgets, a method of monitoring the revenue side of local budgets is proposed, which consists in processing a set of data imported from monthly revenues and processed using predictive analytics tools. The methodology allows to identify significant and insignificant factors in a timely manner, including the environmental tax in the resulting factor - local budget revenues. With the development of analytical systems and the expansion of their application in the greening of industrial regions, the developed methodology will not lose its relevance. The developed methodology for monitoring the environmental tax and other taxes, fees and charges is aimed at identifying additional (indirect) sources of funding for greening projects in industrial regions, including metallurgical production. The method was tested on the revenues of local budgets of cities with metallurgical production – Zaporizhzhya, Dnipro for the period 2018-2020. The use of the methodology allowed to show that the revenues of the environmental tax are the most insignificant. It is also proposed to use the experience of developed countries in the mechanism of calculating the environmental tax in order to increase its amount.
Downloads
Download data is not yet available.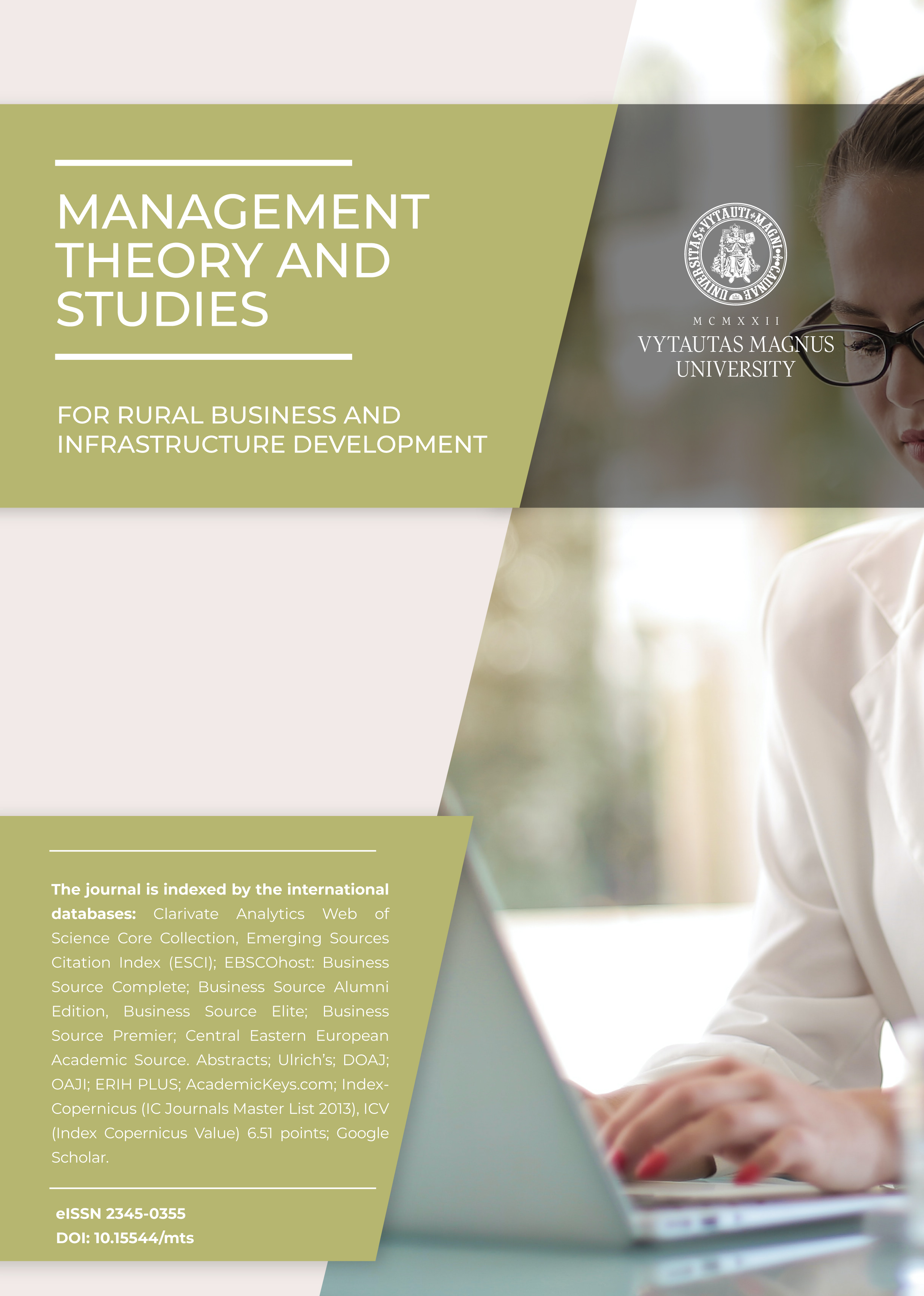 Downloads
How to Cite
Laktionova, O. ., Harbar, Z. ., Melikhov, A. ., Slobodianiuk, O. ., Gevko, V., & Desiatskyi, S. . (2021). FINANCING THE GREENING OF ENTERPRISES IN INDUSTRIAL REGIONS OF UKRAINE IN THE CONTEXT OF SUSTAINABLE DEVELOPMENT. Management Theory and Studies for Rural Business and Infrastructure Development, 43(4), 574–584. https://doi.org/10.15544/mts.2021.52