DIGITAL TRANSFORMATION OF THE BELARUS ECONOMY (ADAPTA-TION OF WORLD EXPERIENCE)
Keywords:
information, digital economy, knowledge, intellectual potential
Abstract
The author systematizes approaches to the concept of digital economy and presents an analysis of the key indicators of digitalization development in the countries worldwide. The pace of economy digitalization in the world community is compared based on the increase of expenditures for ICT accompanied by mass digitalization. The author investigates main priorities of the development of digital economy of Belarus, analyzes technological indicators of the development of the digital economy of Belarus in comparison with the indicators of developed countries and countries with economies in transition. The research consideres industrial and informational scenarios for the development of the Belarusian economy. Object of research: digital economy as a basis of economic development of Belarus. Purpose of research: analysis of the digital transformation of the Belarus economy in comparison with developed countries and countries with economies in transition. Methodology of investigation: the analysis and synthesis of scientific literature, method of the composite indicator complementary method of information-anthropogenic analysis.
Downloads
Download data is not yet available.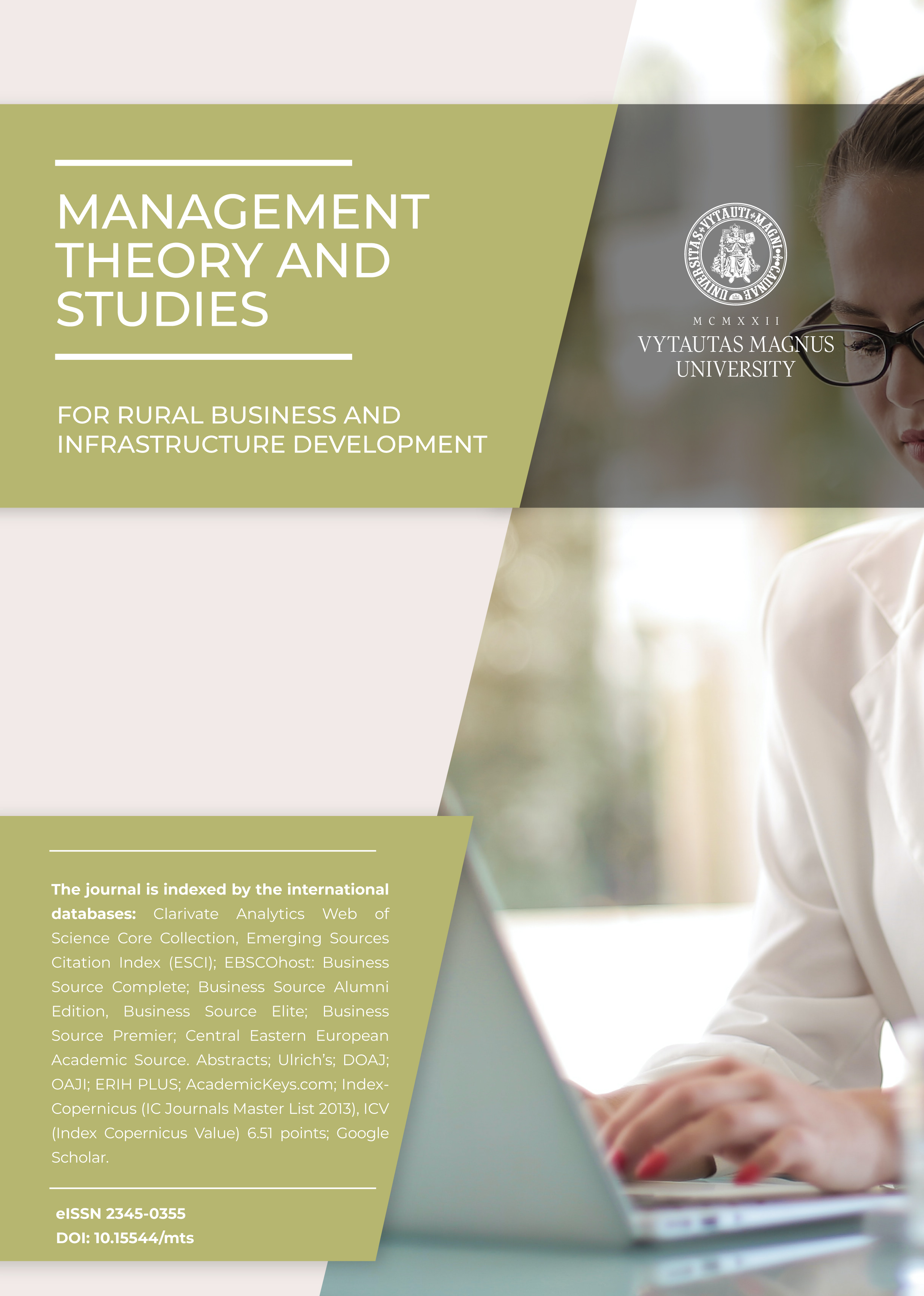 Downloads
How to Cite
Baranov, A. (2021). DIGITAL TRANSFORMATION OF THE BELARUS ECONOMY (ADAPTA-TION OF WORLD EXPERIENCE). Management Theory and Studies for Rural Business and Infrastructure Development, 43(4), 536–544. https://doi.org/10.15544/mts.2021.48