THE IMPACT OF THE STATE OF THE ECOSYSTEM ON THE QUALITY OF PRODUCED ORGANIC PRODUCTS IN A SUSTAINABLE DEVELOPMENT
Keywords:
ecology, ecosystem, organic product, sustainable development
Abstract
The modern economic paradigm of implementation and consumption of agricultural organic products, based on the theoretical concepts of food security of each country, is a kind of "marker of cultural identity" of modern society. In today's world, more and more people want to lead a healthy lifestyle and consume organic products. In this regard, the impact of the state of the ecosystem on the production of organic agricultural products in the context of sustainable development is high. The system of assessing the state of the ecosystem by four components: atmosphere, water resources, soil, waste pollution and green plantations is proposed. A model for assessing the impact of the state of the ecosystem on the quality of organic production is proposed based on data from 24 regions of Ukraine.
Downloads
Download data is not yet available.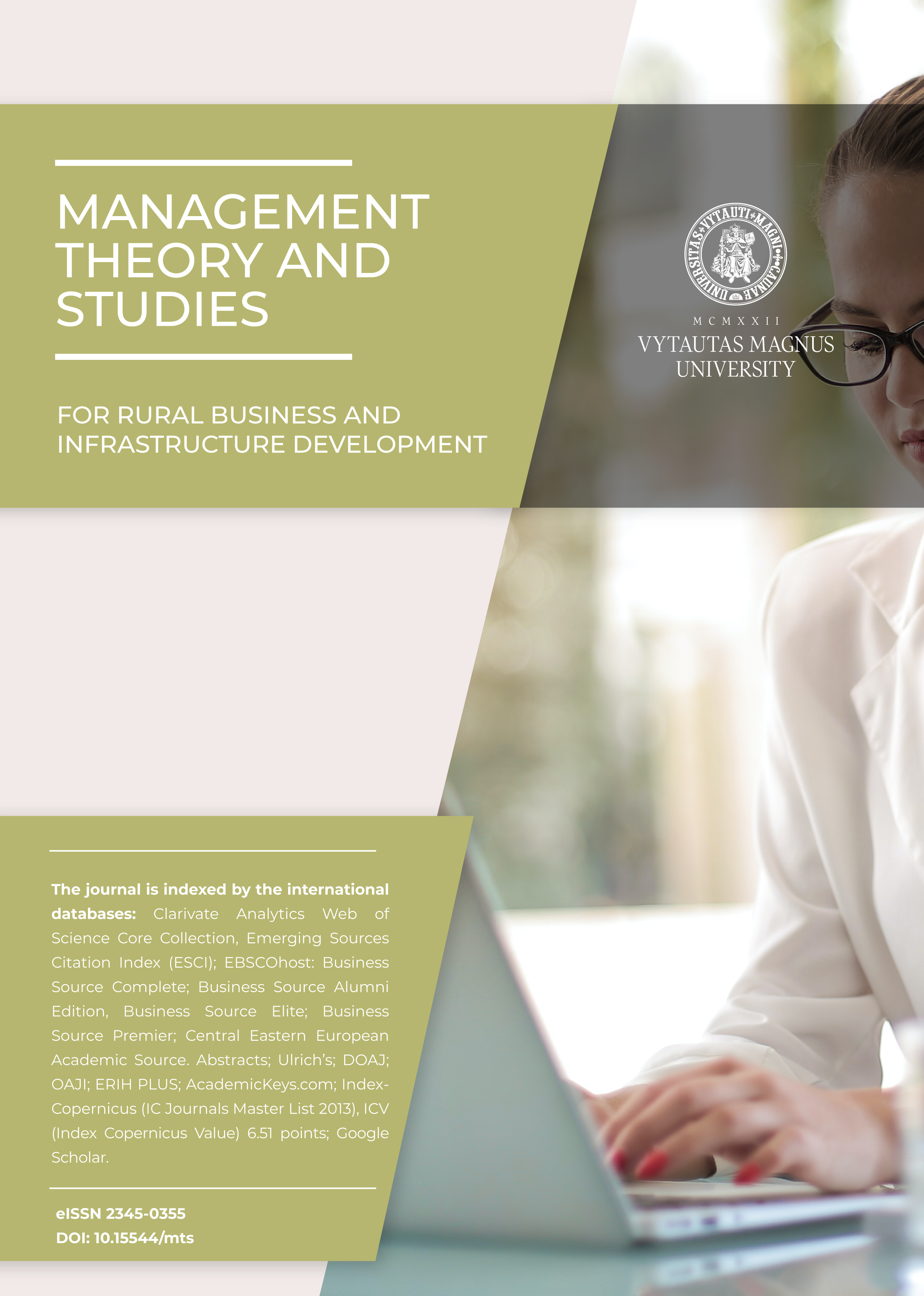 Downloads
How to Cite
Nifatova, O., Lutska, T., Shcherbak, V., Ganushchak-Yefimenko, L., Krakhmalova, N., Goncharenko, I., & Shkoda, M. (2022). THE IMPACT OF THE STATE OF THE ECOSYSTEM ON THE QUALITY OF PRODUCED ORGANIC PRODUCTS IN A SUSTAINABLE DEVELOPMENT. Management Theory and Studies for Rural Business and Infrastructure Development, 44(1), 20–30. https://doi.org/10.15544/mts.2022.03