CURRENT CHALLENGES OF SOCIAL RESPONSIBILITY BEST PRACTISE IN FOODSTUFF PRODUCTION AND DISTRIBUTION CHAIN: FOCUS ON CEE COUNTRIES
Keywords:
corporate finance, food banks, production and distribution chain, social responsibility
Abstract
Corporate social responsibility in the food production and distribution sector in Europe is currently mainly linked to the activities of food banks. Food banks in the current form provide their services free of charge, however, these activities are closely associated with support from public budgets and volunteering. Currently, there is a growing tendency to revise the current funding scheme and the overall provision of food banks´ activities, as well as the efficiency aspects of their operation. It is, therefore, necessary to identify the essential aspects of the social responsibility framework, in particular from the side of participating entities as donors to food banks. The new situation calls for a revision of food banks´ operation schemes, including supportive voluntary intentions within the business environment. Specifically, the importance of the social responsibility of business entities can be seen in their inclusive assistance in the recent global COVID-19 crisis. This article aims at the identification of financial aspects behind voluntary donations to food banks, using the exploratory approach, namely via identification of major differences between voluntary donors and the respective industry benchmark in the field of financial criteria, focusing on Central and Eastern European countries (CEE). It was employed a methodological approach for testing independent observed samples to compare selected financial performance indicators´ mean values, using a two-sample T-test for equal and non-equal variances. Subsequently, a dynamic decomposition of observed financial performance indicators is conducted for a revision of the existence of mutual correlations. Differently from the main areas of interest of identified previous research on food banks´ activities, our effort is focusing on business entities in the role of food banks´ stakeholders. Corporate micro-financial data of foodstuff donors in Central and Eastern European countries according to their accessible annual reports and lists of donors to foodbanks are employed. Authors thus point out, based on provided empirical evidence, a need for a more inclusive type of attitude to food banks´ operations from the foodstuff production and distribution chain and its participants.
Downloads
Download data is not yet available.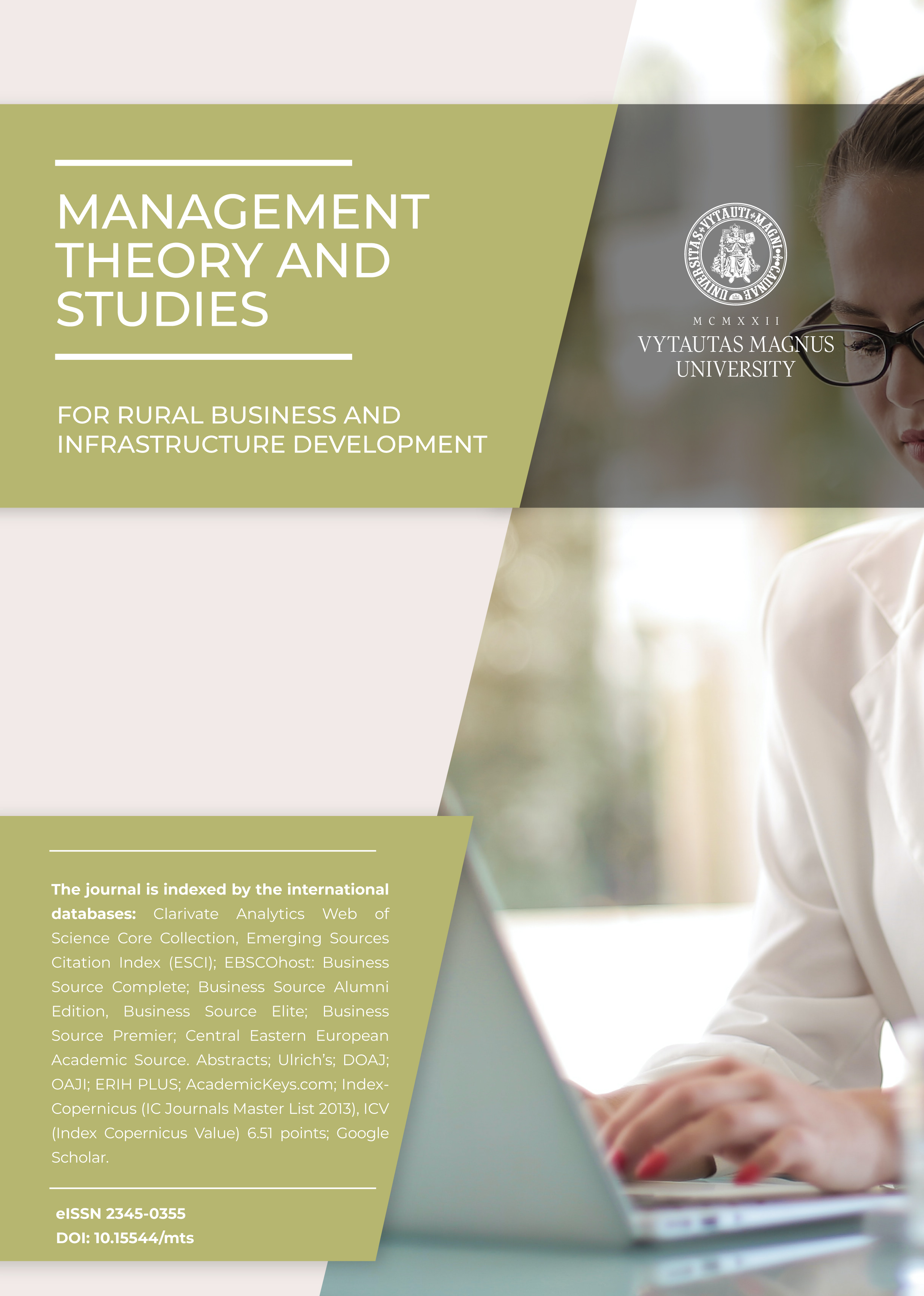 Downloads
How to Cite
Poláček, L., Vavřina, J., & Polák, J. (2021). CURRENT CHALLENGES OF SOCIAL RESPONSIBILITY BEST PRACTISE IN FOODSTUFF PRODUCTION AND DISTRIBUTION CHAIN: FOCUS ON CEE COUNTRIES. Management Theory and Studies for Rural Business and Infrastructure Development, 43(4), 442–456. https://doi.org/10.15544/mts.2021.40