RURAL DEVELOPMENT IN THE EUROPEAN UNION THROUGH TOURISM POTENTIAL
Keywords:
agricultural policy, economic damage, rural tourism, region, correlation-regression analysis, incentives
Abstract
The article analyses the impact of coronavirus COVID-19 on the rural territories` condition and shifts which faced the countryside`s economy in conducting business. Using the tools of economic and mathematical modeling (based on correlation-regression), analysis of the impact of the indicator "market related expenditure and direct aids" (MREDA) on "rural development expenditure" (RDE) was made. The correlation between the indicator "financial framework total" (FFT) and MREDA was studied. It was found that tourism has a high potential to revitalize rural business and infrastructure the development of which were hardly hit by pandemic and suffer from the effects of crises caused by it. A structural scheme improving rural development by tourism promotion through financial and credit stimulation of tourist activity in rural areas was elaborated. It also details in blocks a tool for solving problems from the economic, legal, social and informational point of view.
Downloads
Download data is not yet available.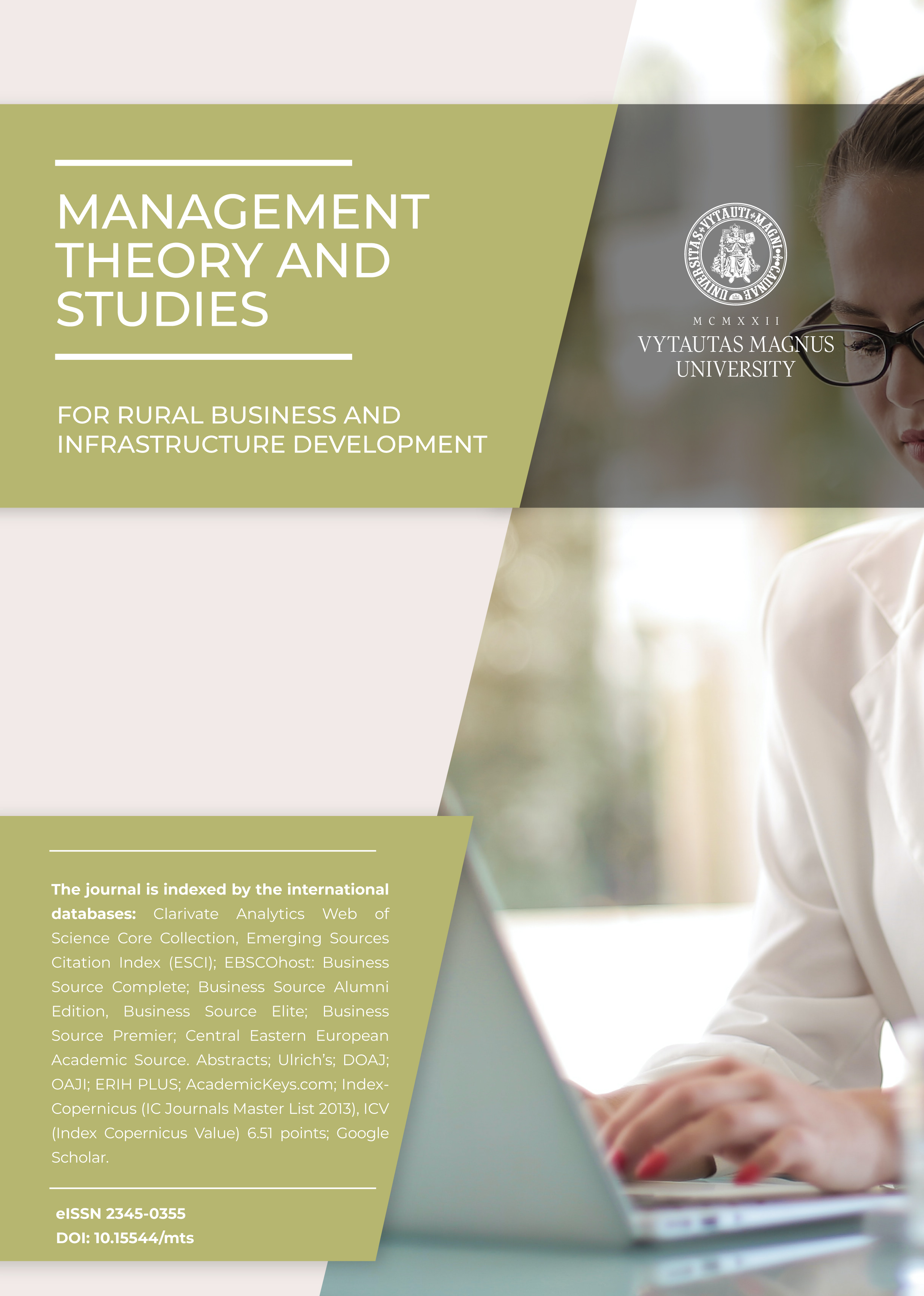 Downloads
How to Cite
Maliuta, L. ., Harmatiy, N. ., Fedyshyn, I., & Tkach, U. (2021). RURAL DEVELOPMENT IN THE EUROPEAN UNION THROUGH TOURISM POTENTIAL. Management Theory and Studies for Rural Business and Infrastructure Development, 43(4), 555–561. https://doi.org/10.15544/mts.2021.50