REGIONAL TOURISM CLUSTERS SUSTAINABILITY MODELING TAKING INTO ACCOUNT SOCIOCULTURAL FACTORS
Keywords:
clusters, modeling, sustainable development, tourism, culture, cultural heritage, destination
Abstract
In studies devoted to the problem of tourism development in the host regions (destinations), the economic component is always taken into account, sometimes the environmental component, and almost never the sociocultural component is taken into account. However, today the problem of organizing investment in the tourism business, taking into account the environmental and cultural impact, is becoming more and more urgent. It causes a great practical need for conducting research on the investment process in the tourism business and theoretical justification of the choice of areas of investment activity activation in compliance with the criteria of economic efficiency, sociocultural sustainability and environmental safety. In the course of writing the article, the authors set a goal to demonstrate the possibilities of taking into account cultural factors in the process of modeling the socioeconomic sustainability of regional tourist clusters based on qualitative methods. Qualitative methods were chosen as the methodological basis for modeling, which allow us to systematize and formalize the main patterns of development and identify the vector of the most effective use of available resources. The formation of models describing the economic, environmental and sociocultural sustainability of the destination, which allow identifying key factors of sustainable development, can help ensure a long-term positive effect from the development of tourism in the region. The results of this study have theoretical and practical significance. They can be used as a basis for further scientific research and can also be used in the practical activities of tourism business entities, as well as state and local authorities and other stakeholders in the process of analytical justification of investment activities implemented on the basis of the principles of sustainable development.
Downloads
Download data is not yet available.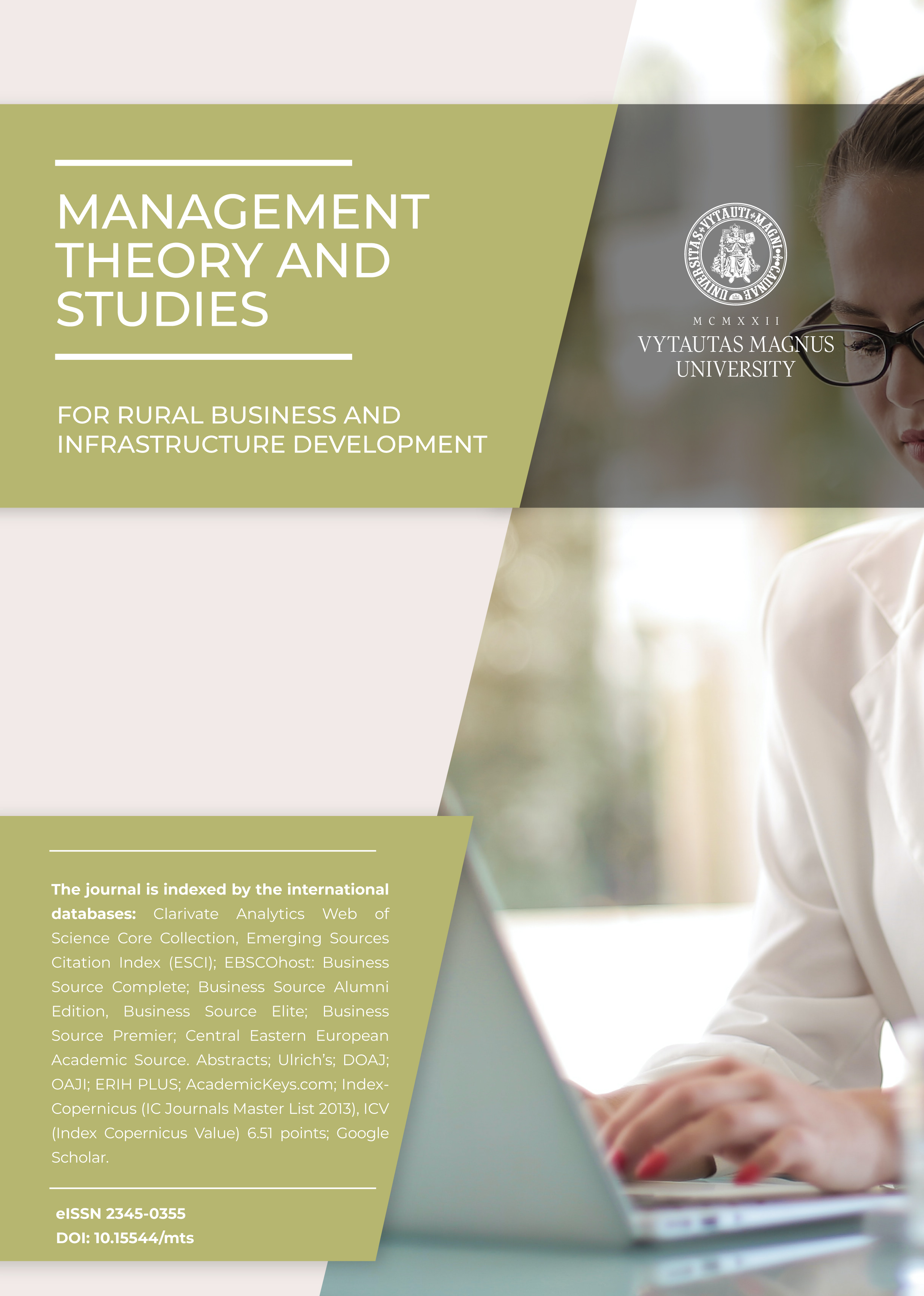 Downloads
How to Cite
Ina Sabalenka, Yuliya Krupenka, Uladzimir Ganski, & Zhou Weidi. (2021). REGIONAL TOURISM CLUSTERS SUSTAINABILITY MODELING TAKING INTO ACCOUNT SOCIOCULTURAL FACTORS. Management Theory and Studies for Rural Business and Infrastructure Development, 43(4), 457–467. https://doi.org/10.15544/mts.2021.41