DIRECTIONS TO DEVELOP MANAGERIAL COMPETENCE IN MANAGERS OF DIFFERENT TYPES
Keywords:
professionalization, managerial competence, personal component of competence, functional component of competence, manager, type of manager
Abstract
The aim of the article is to determine the directions to improve the managerial competence of enterprise managers, depending on the level of development of the personal and functional component of their competence. To achieve this goal, the following research methods were used: generalization, comparison, analysis and synthesis, questionnaire method, cluster analysis and graphical method. The essence of the concept "managerial competence of a manager" was clarified and the components of competence were identified. In order to concretize and generalize the tools to develop managerial competence of managers, we have developed their typology and singled out four types: self-advanced, temporarily competent, temporarily incompetent, and incompetent. For the empirical testing of the theoretical statements a cluster analysis was made on the basis of the data gathered in the process of the self-assessment of the managers' competence, and the types of managers depending on the development of their functional and personal components were identified. The recommendations to develop managerial competence are given for each type of managers.
Downloads
Download data is not yet available.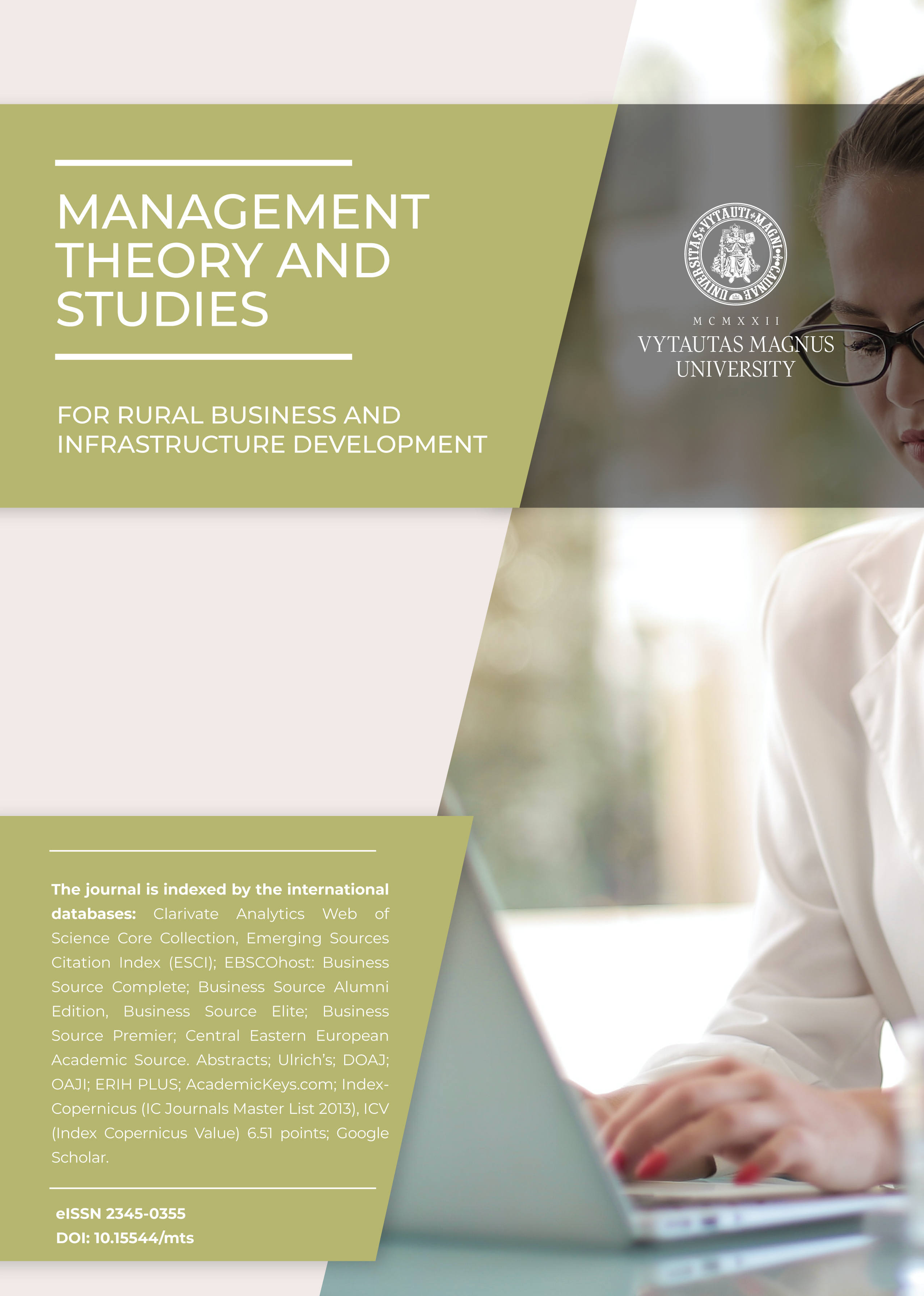 Downloads
How to Cite
Luhova, V., Serikov, D. ., Liutviieva, Y., Serikova Т., & Kovalova, V. . (2021). DIRECTIONS TO DEVELOP MANAGERIAL COMPETENCE IN MANAGERS OF DIFFERENT TYPES. Management Theory and Studies for Rural Business and Infrastructure Development, 43(2), 269–275. Retrieved from https://ejournals.vdu.lt/index.php/mtsrbid/article/view/2447