TOWARDS A GREEN ECONOMY: THE REPUBLIC OF BELARUS
Keywords:
green economy, indicator, rate of change, relationship, region, regional level
Abstract
It is almost impossible to develop a universal approach to the formation of a green economy at the regional level, characterized by differences in economic specialization, heterogeneity of investment activity, and a variety of natural conditions. In this regard, this article aims to provide an analysis of the recent level of development of the green economy in the Republic of Belarus based on indicators of the green economy for the development of competent management decisions. The authors studied the indicators of the green economy in the Republic of Belarus using data mining methods. The relationships between the rates of change of indicators were established, and the uniformity of their development was researched. Trends in indicators were revealed. Based on the research results, reasoned conclusions were made. Measures aimed at solving the identified problems were proposed.
Downloads
Download data is not yet available.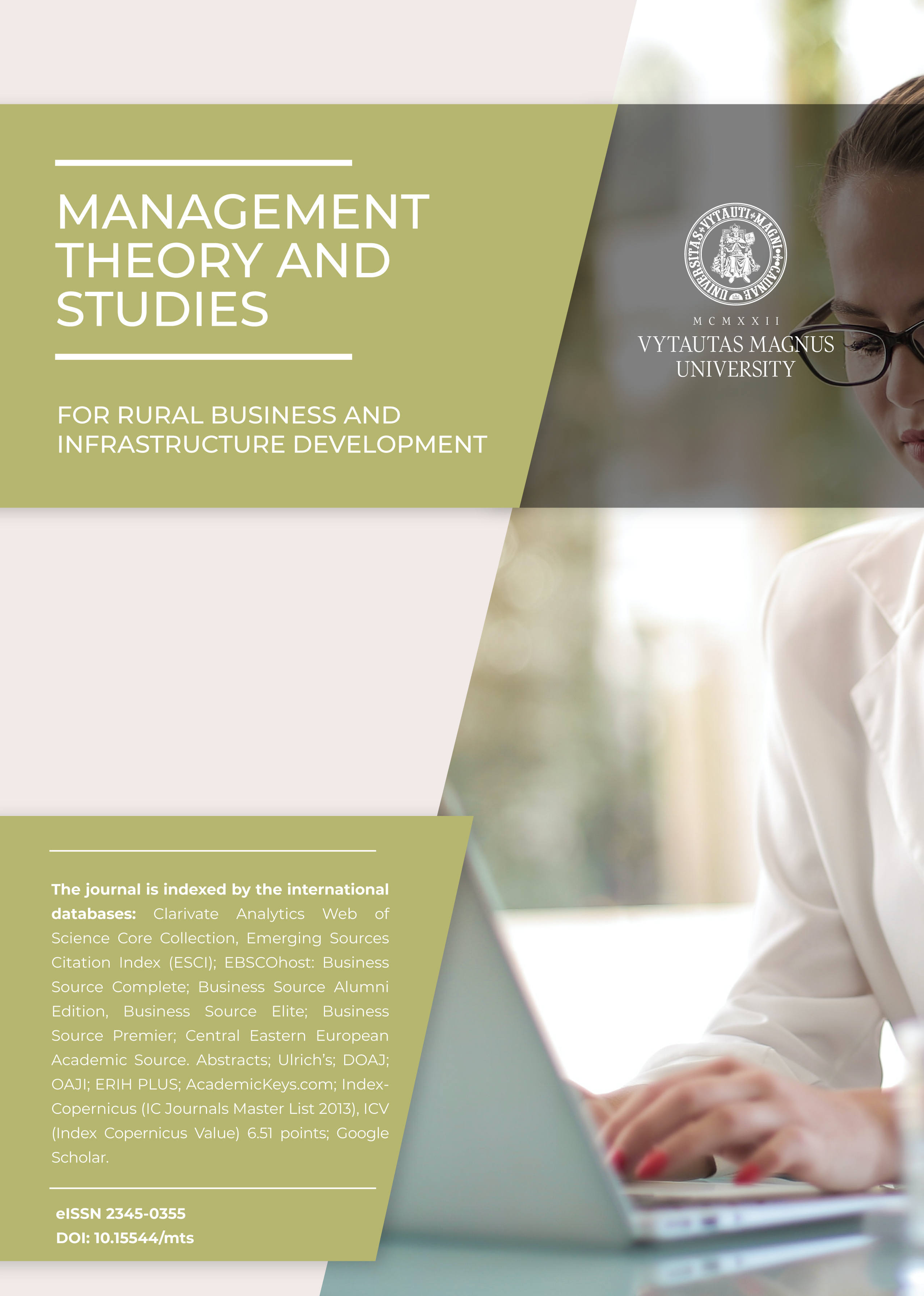 Downloads
How to Cite
Marchenko, L., Podgornaya, V., Bashlakova, V., & Suvorova, A. . (2021). TOWARDS A GREEN ECONOMY: THE REPUBLIC OF BELARUS. Management Theory and Studies for Rural Business and Infrastructure Development, 43(2), 288–297. Retrieved from https://ejournals.vdu.lt/index.php/mtsrbid/article/view/2372