STATISTICAL ASSESMENT OF WEBOMETRIC RATING INDICATORS OF UKRAINIAN HIGHER EDUCATION INSTITUTIONS
Keywords:
RATING, WEBOMETRICS, WEB-INDICATORS, UNIVERSITY RATING, WEBOMETRIC RATING, UKRAINIAN HIGHER , EDUCATION INSTITUTIONS
Abstract
The article is devoted to the statistical analysis of tools, used for the assessment of the international competitiveness of higher education institutions. The analysis has been made based on the Webometric ranking of universities. The aim of the study is to review in details of one of the most important and widely recognized global rankings - Ranking Web of World Universities, determine the place of Ukrainian institutions of higher education in it, identify perspectives for further development and appropriate adjustment of their Web policy.University rankings as a modern information tool for education management have been studied. An analysis of the role of rankings as a mechanism for assessment of universities as educational and research centers has been made. The specifics of Webometric indicators and their impact on the global ranking of the world's leading universities have been analyzed using the professional statistical data processing program STATGRAPHICS Centurion XV.I and the principal components analysis. Based on statistical assessment, the reasons for insufficiently high rating positions of Ukrainian universities in the Webometrics system have been identified. Suggestions on improvement of the presentation indicators of Ukrainian universities in the Internet space, their lifting in the international rating according to Webometric criteria and the qualitative development of domestic scientific and educational school in the context of world trends have been developed. The results of the research can be used by the governing bodies and management of Ukrainian higher education institutions during the creation and adjustment of development strategies, as well as by other specialists who develop, implement and evaluate the state policy of Ukraine in the sphere of higher education.
Downloads
Download data is not yet available.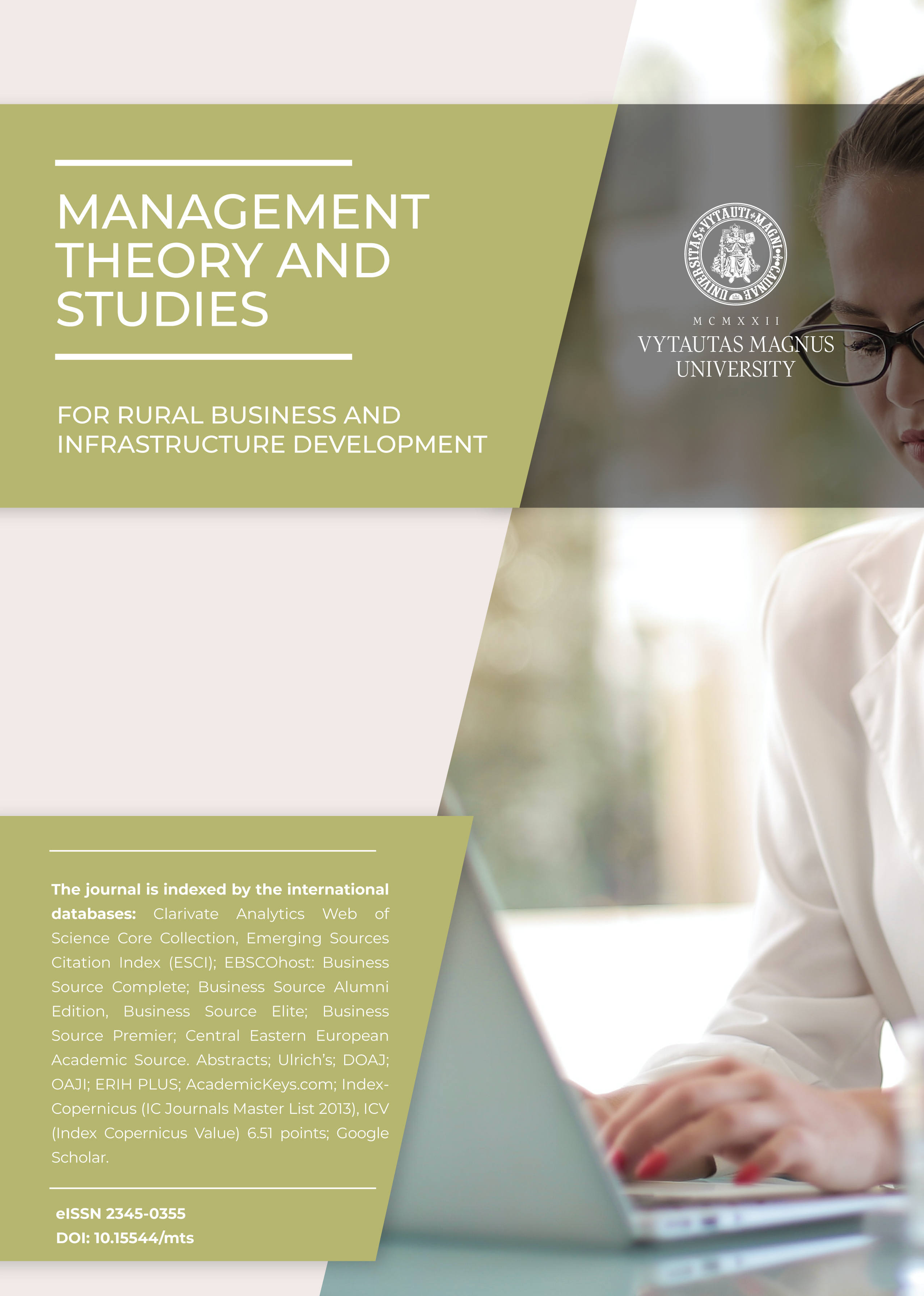 Downloads
How to Cite
Kvitka, S. ., Rachynskii, A. ., Borodin, Y. ., Starushenko, G. ., Lesina, T. ., & Kichuk, A. . (2021). STATISTICAL ASSESMENT OF WEBOMETRIC RATING INDICATORS OF UKRAINIAN HIGHER EDUCATION INSTITUTIONS. Management Theory and Studies for Rural Business and Infrastructure Development, 43(2), 177–194. Retrieved from https://ejournals.vdu.lt/index.php/mtsrbid/article/view/2272