DEVELOPMENT OF NON-TRADITIONAL AGRICULTURAL BUSINESS: CASE ANALYSIS OF VITICULTURE BUSINESS
Keywords:
agribusiness, business environment, Lithuania, non-traditional agriculture, viticulture.
Abstract
Farmers and residents living in the rural areas are encouraged to develop non-traditional agricultural business. The development of viticulture is characterized by a multifunctionality. The development of this business is significant not only for the farmers but as well as to the rural areas as a support to other business. In order to estimate the conditions for the development of this type of agricultural business in Lithuania, a complex research was carried out while using data of content analysis, consumer survey, interview with experts. In Lithuania there are more favorable conditions for the development of cultivation of dessert grapes.
Downloads
Download data is not yet available.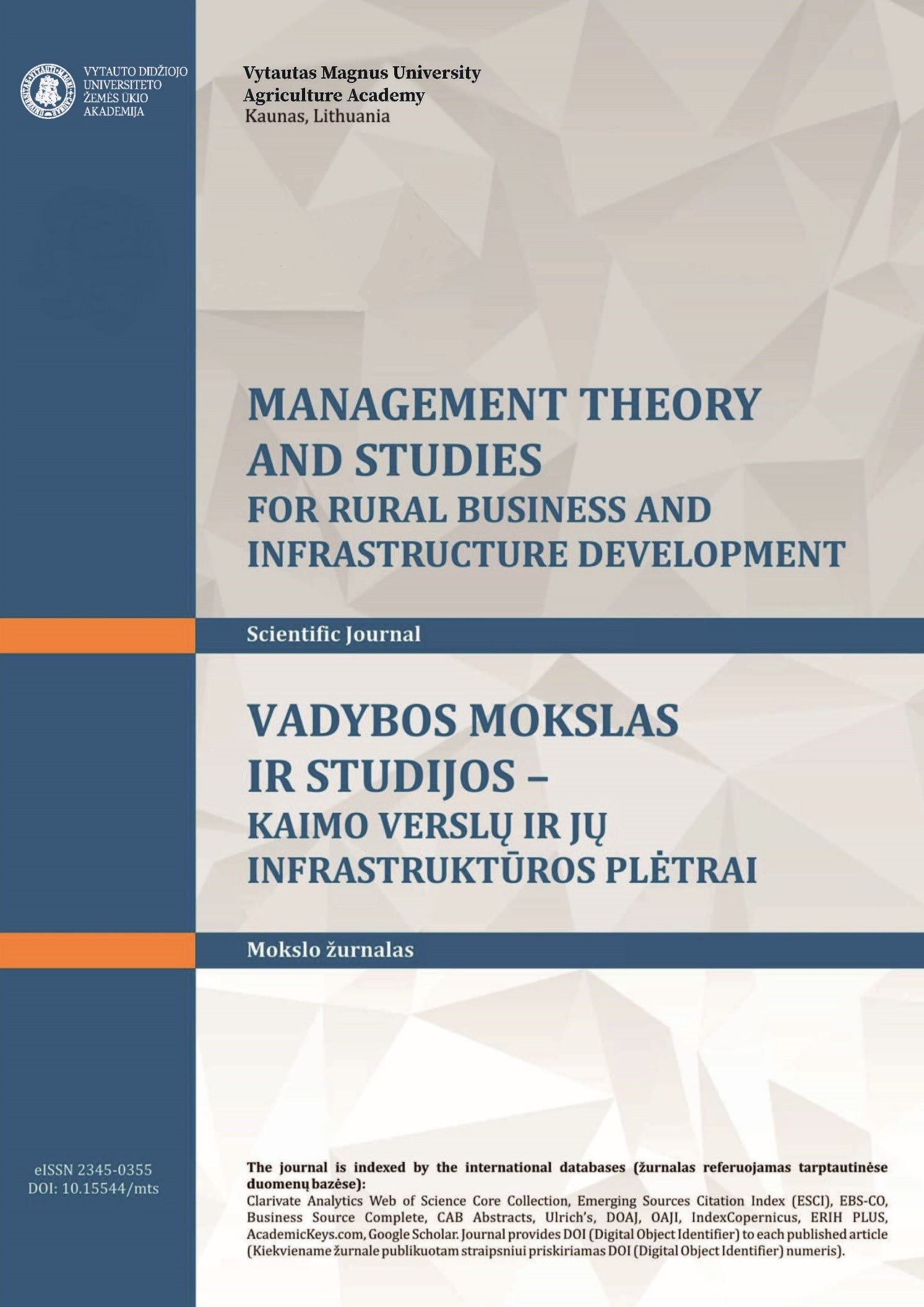 Downloads
How to Cite
Zaleckienė, J., & Peleckis, V. (2021). DEVELOPMENT OF NON-TRADITIONAL AGRICULTURAL BUSINESS: CASE ANALYSIS OF VITICULTURE BUSINESS. Management Theory and Studies for Rural Business and Infrastructure Development, 42(4), 583–588. https://doi.org/10.15544/mts.2020.59