ACCOUNTING SUPPORT OF FINANCING IT-CLUSTERS ACTIVITY IN UKRAINE
Keywords:
accounting, cluster, targeted funding, membership fees, venture funding, crowdfunding
Abstract
In Ukraine, there is an independent model of financial capital formation of IT-clusters with a predominance in the structure of own sources (funds of its participants) and partial attraction of funds from various individuals and legal entities. However, in order to ensure expanded reproduction and effective functioning, it is necessary to diversify sources of funding, which can be carried out by attracting both budgetary and extrabudgetary funds. In the article the authors consider the current state and current issues of accounting for financial support of IT-clusters and outline the directions of their solution. Possible sources and forms of financing of IT-clusters and the system of displaying information on subaccounts of accounting are established. It is determined that for the accounting system of IT-clusters it is fundamental to divide other funds of targeted funding by purpose. For this purpose, we have proposed our own accounting approach, which provides for the preliminary creation of additional analytical sections for accounts that account for other funds of targeted funding: 4841 «Targeted financing of cluster activities» and 4842 «Targeted financing of cluster projects and programs».
Downloads
Download data is not yet available.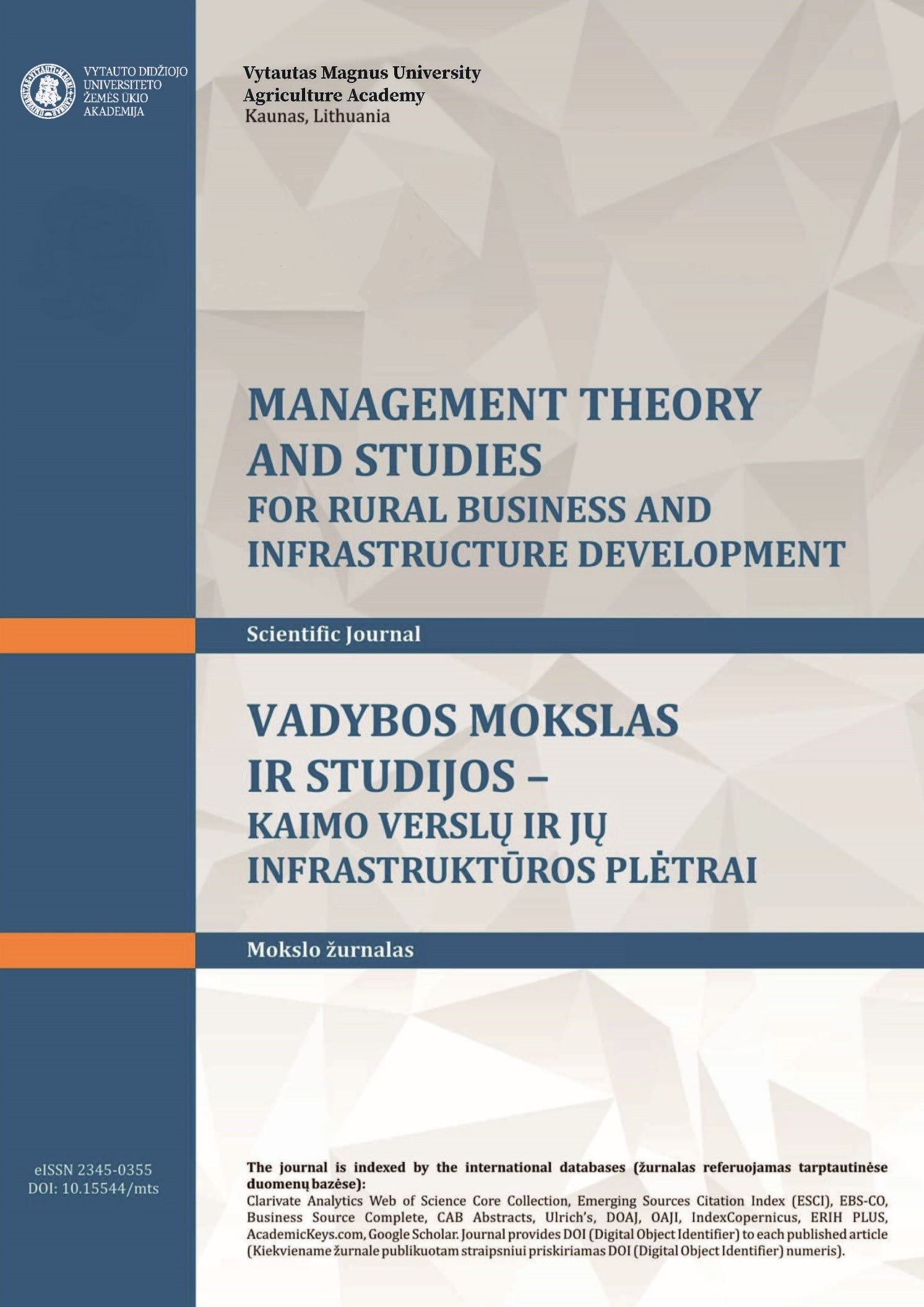 Downloads
How to Cite
Vysochan, O. ., Hyk, V., & Vysochan, O. . (2021). ACCOUNTING SUPPORT OF FINANCING IT-CLUSTERS ACTIVITY IN UKRAINE. Management Theory and Studies for Rural Business and Infrastructure Development, 42(4), 497–503. https://doi.org/10.15544/mts.2020.51