THE LEGISLATIVE COMPONENT OF LABOR MOTIVATION AS A CORPORATE DOCUMENT REGULATING THE APPLICATION OF STIMULATING BENEFITS AT ENTERPRISES
Keywords:
motivation, motivational factors, non-financial motivation, financial motivation, personnel, efficiency
Abstract
Due to the continuous improvement of the mechanism of management and increase of the competitiveness among enterprises, the problem of increasing the efficiency of activity at the expense of the human factor comes to the fore. In the sphere of use of labor resources the system of stimulation of personnel at the enterprise is of great importance. The basic directions of research of general principles of employees' motivation are analyzed. The basic methods of motivation of the personnel and the individual are singled out, the theoretical overview of the methods of formation of the system of stimulation of the personnel at the enterprises and the estimation of their effectiveness are presented. The most effective methods of stimulation are systematized - moral and financial with defining disadvantages and advantages. It is proposed to introduce a normative component, in the form of a corporate document, which is formed from indicators of motivational benefits, depending on the cost component.
Downloads
Download data is not yet available.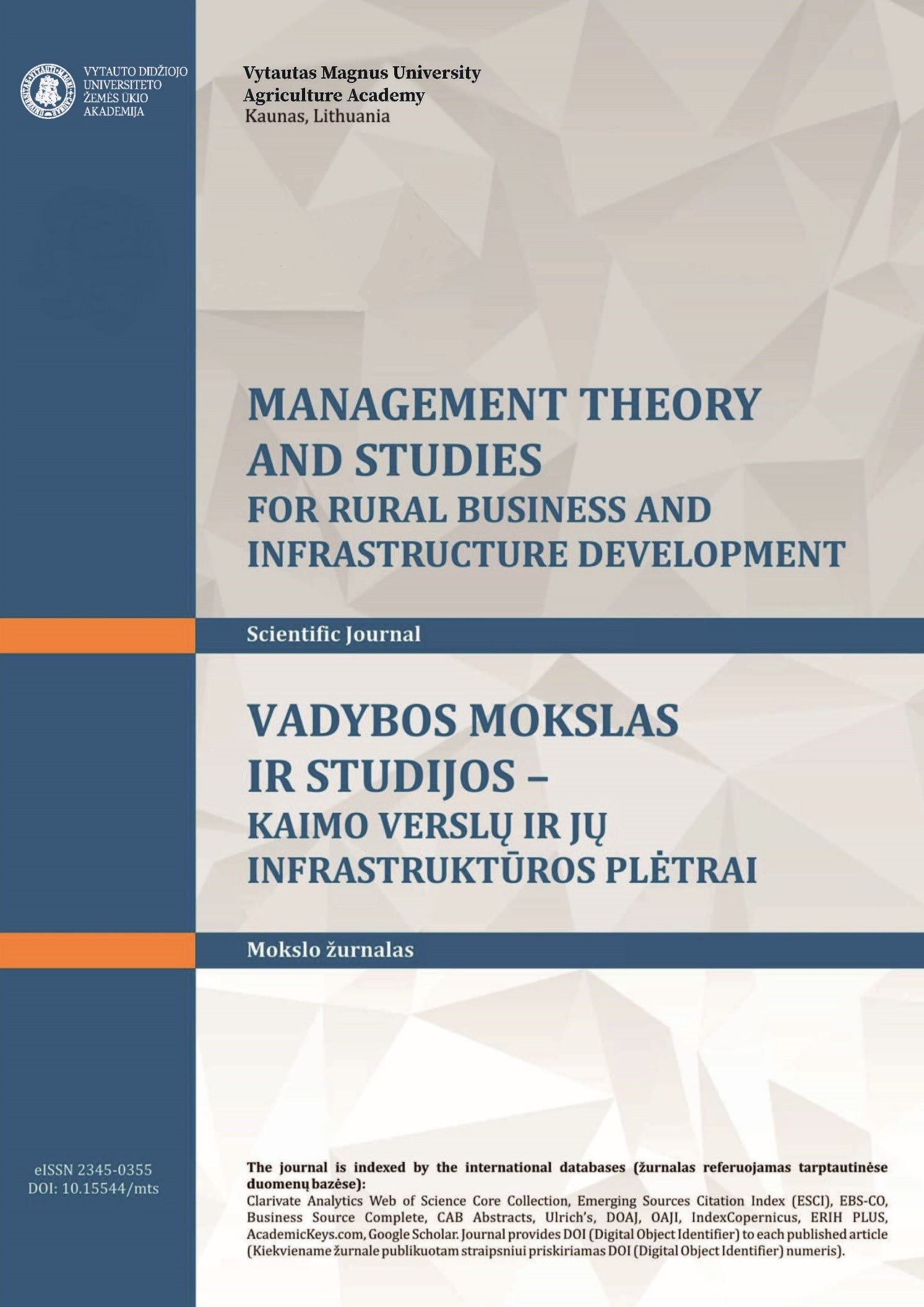 Downloads
How to Cite
Vasyurenko , L., Kryvosheieva, V. ., & Spivak , Y. (2021). THE LEGISLATIVE COMPONENT OF LABOR MOTIVATION AS A CORPORATE DOCUMENT REGULATING THE APPLICATION OF STIMULATING BENEFITS AT ENTERPRISES . Management Theory and Studies for Rural Business and Infrastructure Development, 42(4), 466–475. https://doi.org/10.15544/mts.2020.48