THE IMPACTS OF INSTITUTIONAL CAPACITY, INFRASTRUCTURE GOVERNANCE AND EQUITY ON STATE-AND-NATION-BUILDING PROCESSES IN ETHIOPIA
Keywords:
Institutional Capacity, Infrastructure Governance, Infrastructure Equity, Nation- building Process, Ethiopian Regional States, Ethiopia
Abstract
The issue of regional inequity/disparity in infrastructure development has been debated for an effective state-and-nation-building processes in the context of Ethiopia. Infrastructure equity process necessitates changes in policies to accommodate new evolving trends and factors. The purpose of the article is to identify the impacts of infrastructure inequity on nation-building process including the interrelationships of these constructs/variables. It supports to know the level of (in) equity of public infrastructure growths and its crucial factors in Ethiopia. By analyzing the data (both quantitative and qualitative) gathered, the paper displays that the equity of public infrastructure investments is falling/disrupting and is negatively impacting the nation-building processes in Ethiopia. This is mainly due to the coordination failure of the government. Thus, a unit percentage change of infrastructure equity, for example, would lead to a 59.2% increment in the nation-building process of Ethiopia taking the remaining effect as a constant.
Downloads
Download data is not yet available.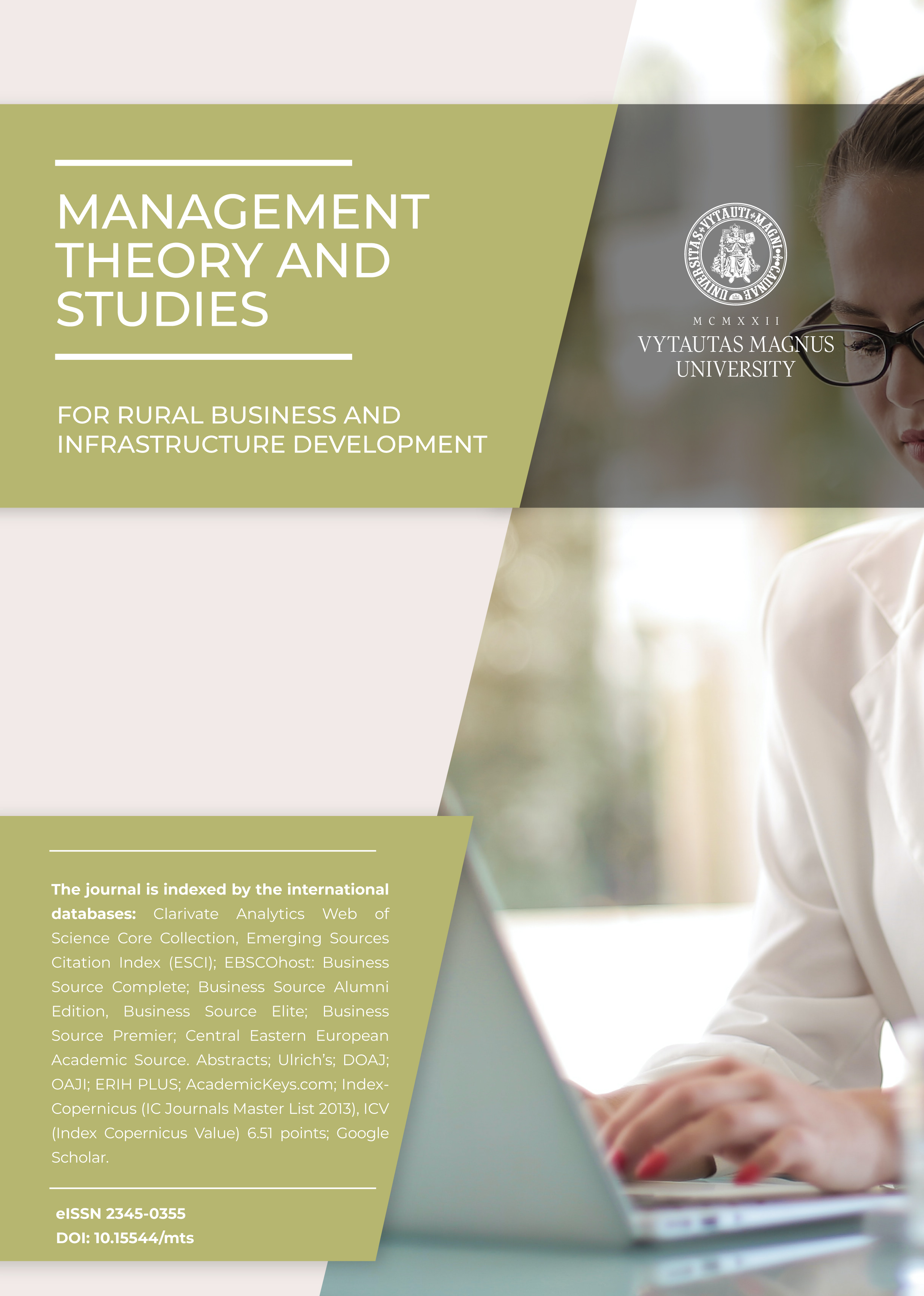 Downloads
How to Cite
Desalegn, A., & Solomon , N. . (2021). THE IMPACTS OF INSTITUTIONAL CAPACITY, INFRASTRUCTURE GOVERNANCE AND EQUITY ON STATE-AND-NATION-BUILDING PROCESSES IN ETHIOPIA. Management Theory and Studies for Rural Business and Infrastructure Development, 43(4), 484–499. https://doi.org/10.15544/mts.2021.44