LOCAL GOVERNANCE AND TERRITORIAL DEVELOPMENT ON THE BASIS OF GIS
Keywords:
amalgamated communities, geographic information system technologies, decentralization reform, local governance, regional development
Abstract
The paper is contributing to the development concept through highlighting the issue of implementing a brand-new territorial management system based on GIS technology into the regional public governance of developing country (on the example of Zhytomyr oblast of Ukraine as a leader of decentralization processes in the state according the official statistics of forming the amalgamated communities). Three basic methods were used: monographic method — to identify the peculiarities of the GIS activities of regional government entities; comparative studies and benchmarking — to compare GIS managing models performed in the world and find the best relevant practices; project management analysis — to prepare solution for creating pilot model as a full turnkey intellectual product (ready for dissemination project application which include logical-structural matrix of project goals and results, stakeholders analysis, timing for activities, indicators for evaluation, budget etc). Project application is completed with an evaluation of the Zhytomyr regional geoportal, implemented on its basement. In particular, there have been analyzed geoportal functions, their impact from economic and social benefits point, existing problems related to the project implementation process, benefits and prospects for future activities. It is proved that performed model will allow to create more effective than already existing mechanism of public administration at the region; to develop algorithms for interaction between public authorities and communities, to enhance the process of decentralization and territorial development.
Downloads
Download data is not yet available.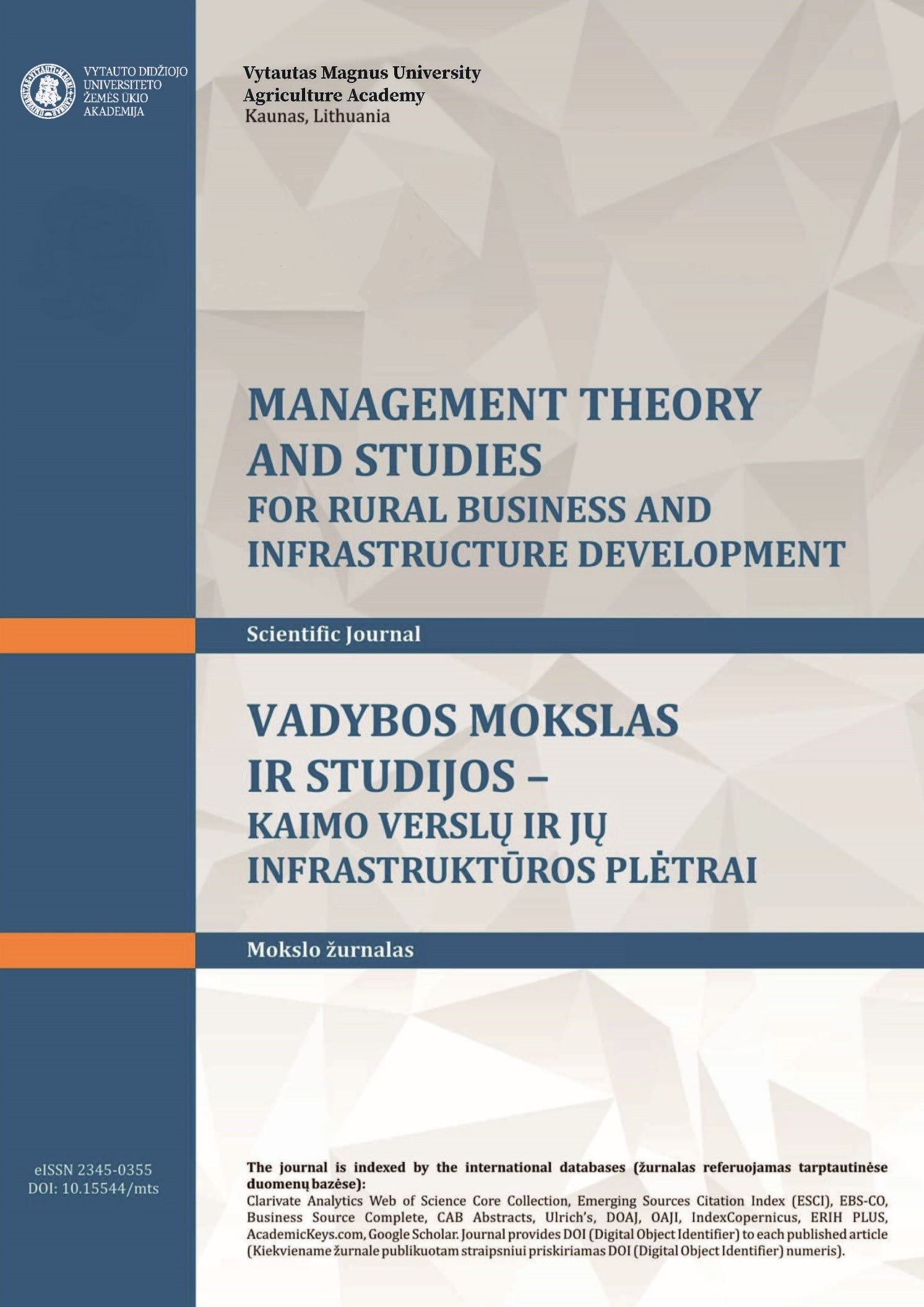 Downloads
How to Cite
Lytvynchuk, I., Skydan, O. ., & Ivaniuk, O. . (2021). LOCAL GOVERNANCE AND TERRITORIAL DEVELOPMENT ON THE BASIS OF GIS . Management Theory and Studies for Rural Business and Infrastructure Development, 42(4), 422–433. https://doi.org/10.15544/mts.2020.43