DOMINANTS OF UKRAINE'S FOREIGN TRADE INTELLECTUALIZATION
Keywords:
dominants, intellectualization, foreign trade, digitalization, regulation, high-tech exports, Ukraine
Abstract
The article raises the problem of identifying dominants and assessing the level of international trade intellectualization in the context of the formation of prerequisites for the optimal use of intellectual technologies under integration of Ukraine into the world economy. The purpose of the article is to define key dominants of international trade intellectualization and to assess their development in Ukraine's foreign trade. The applicable estimation is carried out by introduction of the international trade intellectualization index – an integrated index based on the sum of weighted average group indicators. Also, the nature of international trade intellectualization processes is discovered, their forms and peculiarities both in government and business are identified. Current state and problems limiting intellectualization of Ukraine's foreign trade are characterized. The dominants of Ukraine's foreign trade intellectualization and regulatory mechanisms intensifying the export potential of its economy are defined.
Downloads
Download data is not yet available.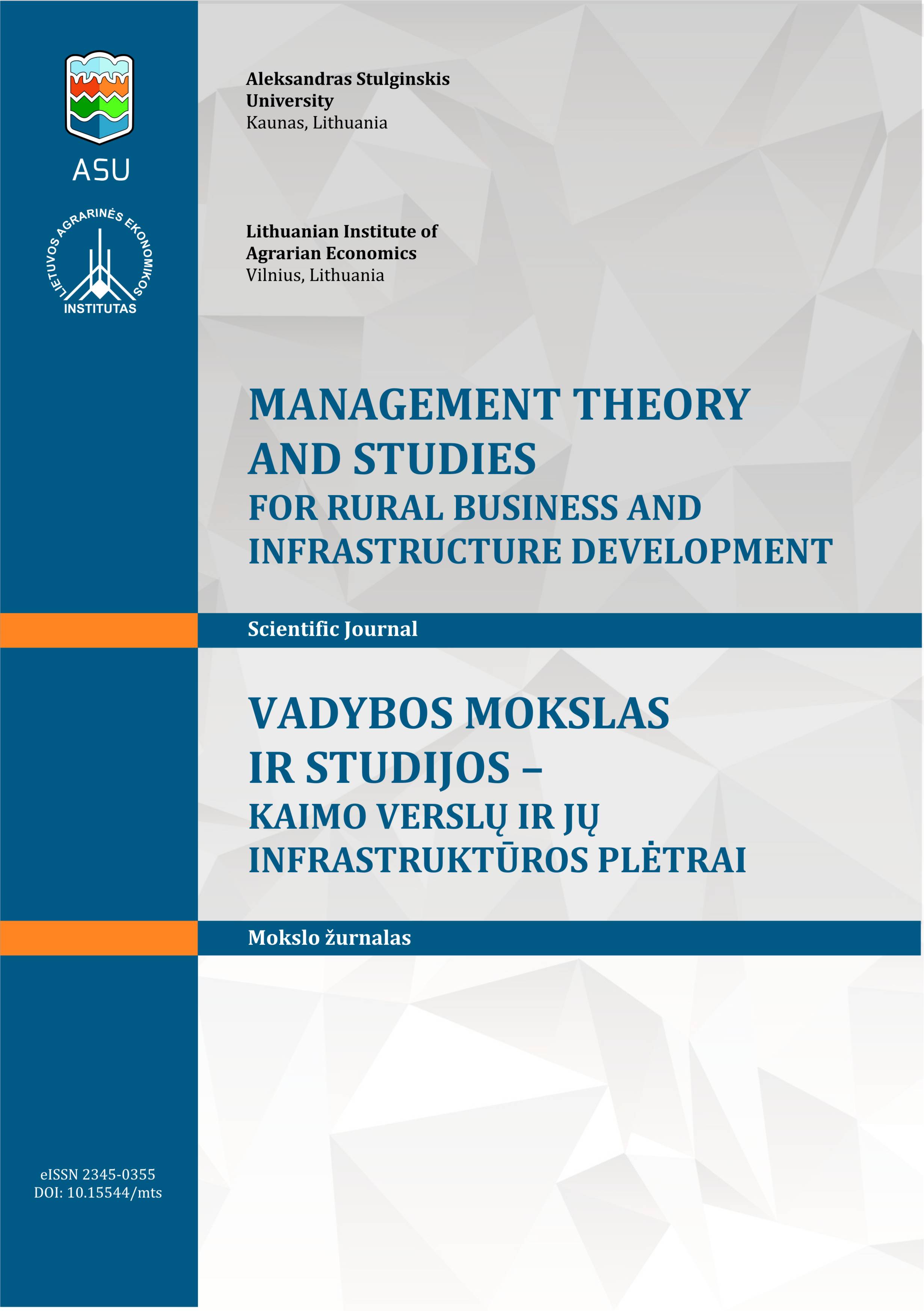 Downloads
How to Cite
Tsygankova, T., & Iatsenko, O. (2018). DOMINANTS OF UKRAINE'S FOREIGN TRADE INTELLECTUALIZATION. Management Theory and Studies for Rural Business and Infrastructure Development, 40(2), 274–282. Retrieved from https://ejournals.vdu.lt/index.php/mtsrbid/article/view/100