Beliefs and Actions of University Lecturers of Sports Sciences and Physical Activity Regarding Students' Learning Motivation
Keywords:
Inclusive Pedagogy, Sports Sciences, Physical Activity, University Lecturers, Motivation
Abstract
This article presents a study on the perceptions of university professors of Physical Activity and Sport Sciences about the causes of lack of learning motivation of students with and without disabilities and the actions they take to motivate them. 16 semi-structured interviews were analyzed in an inductive manner. The results suggest that university teachers value students, enable positive learning environments, and address the interests and needs of all students through inclusive curricular practices.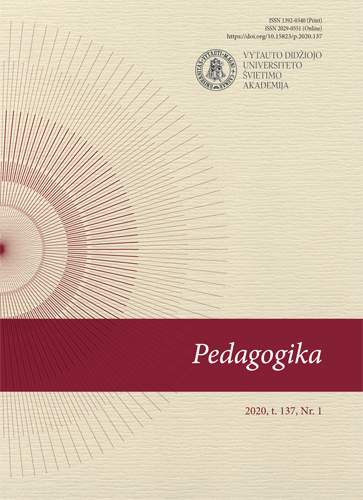 Downloads
How to Cite
Aguilar, N. M., Vidal, A. D., & Cabeza-Ruiz, R. . (2020). Beliefs and Actions of University Lecturers of Sports Sciences and Physical Activity Regarding Students' Learning Motivation. Pedagogika, 137(1), 46–65. https://doi.org/10.15823/p.2020.137.3