The Use of Passivity Strategies in a Group of 10–12 Year-old Pupils from the Perspective of Transactional An
Anna Pierzchała

Jan Dlugosz University, Poland
Keywords:
transactional analysis, passivity, doing nothing, overadaptation, agitation, incapacitation, violence
Abstract
The article shows the results of the research that characterises passivity in the environment of Polish school youth following the assumptions of one of psychotherapeutic concepts – transactional analysis. Passivity should be understood hereas a lack of efficiency in dealing with a problematic situation, which may manifest itself in several strategies. Conclusions concern the scale of the phenomenon, the scope of the use of the respective strategies and the search for the reasons in the area of family relations.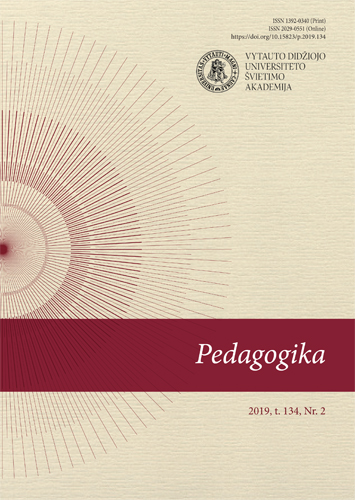 How to Cite
Pierzchała, A. (2019). The Use of Passivity Strategies in a Group of 10–12 Year-old Pupils from the Perspective of Transactional An. Pedagogika, 134(2), 185-207. https://doi.org/10.15823/p.2019.134.12
Copyright (c) 2019 Pedagogika
This work is licensed under a Creative Commons Attribution-ShareAlike 4.0 International License.