Younger School Age Pupils and Their Perception of Personal and Social Development in the Context of Extracurricular Activities
Gabriela Šarníkova

Palacky University, Czech Republic
Keywords:
Personal and Social Development, extracurricular activities, younger school age pupils, discussion
Abstract
The aim of this study is to introduce the topic of the Personal and Social Development as part of the educational programs in Slovakia and in the Czech Republic. We studied this theme as a part of an extracurricular education. In comparison to foreign education programs, the Slovak and Czech education programs include fewer topics.
In our research, we focused on how pupils in Slovakia in their hobby groups perceived the selected topics of the cross-sectional theme of Personal and Social Development, how the topics were understood and how this theme was reflected in their behavior.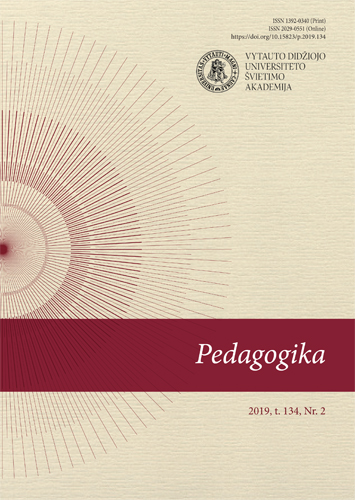 How to Cite
Šarníkova, G. (2019). Younger School Age Pupils and Their Perception of Personal and Social Development in the Context of Extracurricular Activities. Pedagogika, 134(2), 170-184. https://doi.org/10.15823/p.2019.134.11
Copyright (c) 2019 Pedagogika
This work is licensed under a Creative Commons Attribution-ShareAlike 4.0 International License.