The Implementation of Guided Research - Based Learning with Graduate School Students of an Elementary Education Study Program
Wahyu Sopandi

Indonesia University of Education, Indonesia

Didi Sukyadi

Indonesia University of Education, Indonesia

Rendi Restiana Sukardi

Indonesia University of Education, Indonesia
Keywords:
Research and Academic Writing Skills, Guided Research-Based Learning, Scientific Article
Abstract
The research aims to investigate how guided research-based learning (GRBL) helps students of an Elementary Education Study Program (EESP) in carrying out research and preparing scientific articles, besides mastering the fundamental concepts of science. This is an experimental one-shot case study research design, which involved seven master's degree students from our EESP. The result shows that students' capability is improved, but they still face difficulties in every step of writing publishable scientific articles.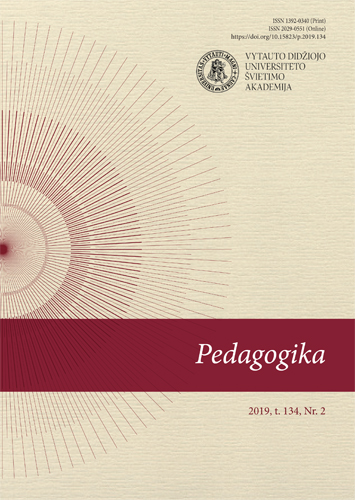 How to Cite
Sopandi, W., Sukyadi, D., & Sukardi, R. R. (2019). The Implementation of Guided Research - Based Learning with Graduate School Students of an Elementary Education Study Program. Pedagogika, 134(2), 82-98. https://doi.org/10.15823/p.2019.134.5
Copyright (c) 2019 Pedagogika
This work is licensed under a Creative Commons Attribution-ShareAlike 4.0 International License.