The Relevance of Citizenship, Sustainability and Heritage Education in Early Childhood and Primary Education in Spain
Mario Ferreras-Listán

Universidad de Sevilla, Spain

María Puig-Gutiérrez

Universidad de Sevilla, Spain

Olga Moreno-Fernández

Universidad de Sevilla, Spain

Fátima Rodriguez-Marín

Universidad de Sevilla, Spain
Keywords:
Heritage education, environmental education, citizen education, educational legislation, early childhood education, primary education
Abstract
This article presents the results from a study on the way of addressing, the education of active and global citizens. In this case, there has been an analysis of the different Spanish legal texts that put the early childhood and primary education curriculum into practice at the national level, with its particular implementation on Andalusia. From the results obtained we are able to conclude that there is a need for the integral reconstruction of the curriculum, structuring it on relevant socio-environmental problems.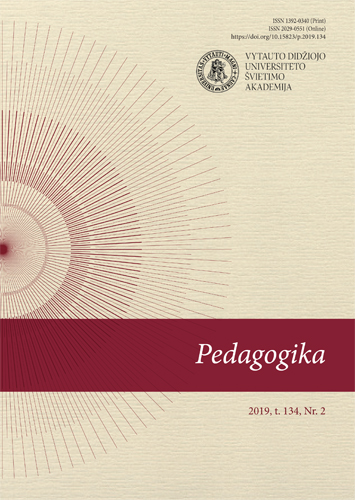 How to Cite
Ferreras-Listán, M., Puig-Gutiérrez, M., Moreno-Fernández, O., & Rodriguez-Marín, F. (2019). The Relevance of Citizenship, Sustainability and Heritage Education in Early Childhood and Primary Education in Spain. Pedagogika, 134(2), 61-81. https://doi.org/10.15823/p.2019.134.4
Copyright (c) 2019 Pedagogika
This work is licensed under a Creative Commons Attribution-ShareAlike 4.0 International License.