'The Emperor is Naked!': Exposing (In) efficiency of Self- Assessment and Group – Assessment in Higher Education
Inga Minelgaitė

University of Iceland, Iceland

Rasa Nedzinskaitė-Mačiūnienė

Vytautas Magnus University, Lithuania

Kari Kristinsson

University of Iceland, Iceland

Sigurdur Gudjonsson

University of Iceland, Iceland
Keywords:
higher education, students, self-assessment, group self-assessment, homo economicus
Abstract
In this study, we examine how students grade themselves in comparison with their peers and teachers. Results were formed from a sample of 169 first-year students signed up to the course "Introduction to Management", run by the School of Business at the University of Iceland and based on a cooperative learning strategy. Irrespective of whether students were evaluating their individual or group work, the mean outcomes suggest that their own grading is much higher than that of their peers, and higher again than their teachers. These results suggest that the self-interest of the Homo economicus was clouding objectivity, and it is also likely that the inexperience of the new undergraduates in such grading approaches played a role. Future research should not abandon the idea of self-assessment as a means of developing critical capacities among students, but rather seek to explore whether these results are replicated in other educational settings, such as different disciplines and sub-disciplines, and whether more experienced students, such as third-year undergraduates, demonstrate similar behavioral responses.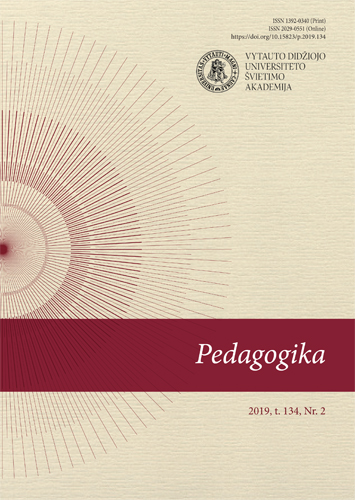 How to Cite
Minelgaitė, I., Nedzinskaitė-Mačiūnienė, R., Kristinsson, K., & Gudjonsson, S. (2019). 'The Emperor is Naked!': Exposing (In) efficiency of Self- Assessment and Group – Assessment in Higher Education. Pedagogika, 134(2), 45-60. https://doi.org/10.15823/p.2019.134.3
Copyright (c) 2019 Pedagogika
This work is licensed under a Creative Commons Attribution-ShareAlike 4.0 International License.