Improving the Transparency of the Life History Method Data Analysis Process in Qualitative Biographical Research
Mare Sadam

Tallinn University, Estonia

Larissa Jõgi

Tallinn University, Estonia

Ivor Frederick Goodson

University of Brighton, United Kingdom
Keywords:
life history method, qualitative biographical research, empirical data analysis process, transparency, portrayal method
Abstract
The transparency of the data analysis process is one of the main criteria for the empirical reliability of qualitative biographical research based on the life history method (LHM). The aim of the paper is to examine the transparency of the data analysis process used in published scientific papers based on LHM. The results show that the data analysis process is not fully transparent. Two kinds of analysis process were mainly used in research with LHM: categorical content analysis and portrayal.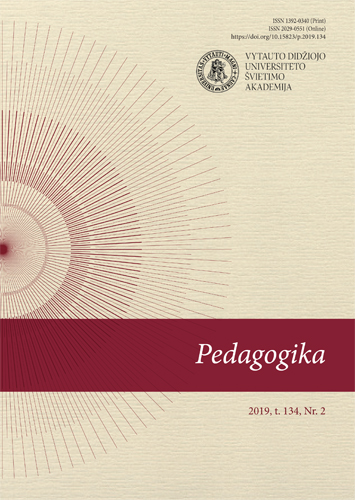 How to Cite
Sadam, M., Jõgi, L., & Goodson, I. F. (2019). Improving the Transparency of the Life History Method Data Analysis Process in Qualitative Biographical Research. Pedagogika, 134(2), 5-24. https://doi.org/10.15823/p.2019.134.1
This work is licensed under a Creative Commons Attribution-ShareAlike 4.0 International License.