Accessibility and Inclusion in Higher Education: Implementing International Imperatives in National and Institutional Contexts
Keywords:
accessibility, higher education, disadvantaged groups, inclusion, people with disabilities, women, ethnic minorities
Abstract
This paper reports on a capacity-building project in higher education known as DARE (Developing programs for Access of disadvantaged groups of people and Regions to higher Education), as viewed through the lenses of Hanan Alexander's pedagogy of difference, Uri Bronfenbrenner'sbioecological theory of human development, and Chris Argyris's concept of action science. The project is funded by the European Commission's Education, Audiovisual and Culture Executive Agency. Following a literature review, the report analyzes data drawn from documents, observations, and focus groups to explore how and why policies addressing accessibility to higher education for disadvantaged groups are implemented in different international contexts. Influenced by international initiatives, DARE has provided material, conceptual, professional, and collegial resources to have an overall positive effect on advancing access to and inclusion in higher education for minorities, students with disabilities, and women. Our analysis of the case found, following Alexander, that there may be common norms, challenges, and reasons why it is desirable to affirm access to and inclusion in HE, but following Bronfenbrenner and Argyris, there are also national and institutional differences that call for distinctive policy initiatives to achieve these aims according to country, region, and individual universities and colleges.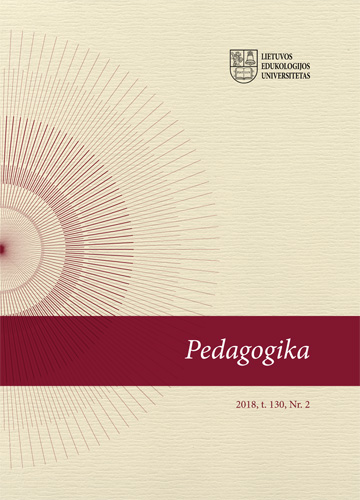 Downloads
How to Cite
Jucevičienė, P., Jucevičienė, P., Vizgirdaitė, J., & Alexander, H. (2018). Accessibility and Inclusion in Higher Education: Implementing International Imperatives in National and Institutional Contexts. Pedagogika, 130(2), 46–63. https://doi.org/10.15823/p.2018.21