Self-Assessment and Expectations of Mothers' Communication With Adolescents on Sexuality Issues
Keywords:
communication with adolescents, sexuality education in the family, mothers, expectations
Abstract
This article reviews survey data obtained through anonymous questionnaires of 779 mothers on the website apklausa.lt. on their perceptions, emotional well-being, and expectations of communication with adolescents on sexuality issues. The majority of the survey participants think that they can talk openly with their daughters and sons on various topics of sexuality
(about emotional changes in adolescence, friendship and love to a person of a different gender, violence, abuse recognition and help, family importance to the individual and society, gender equality, equality of roles of men and women, etc.). Mothers, who have higher education degrees, are more likely to interact with their children about sexual orientation and gender stereotypes created by the media, mass culture, and advertising regarding body appearance and their impact on a person's self-perception. The survey results showed that almost all mothers who participated in the survey (93.6%) perceived conversations with their children on sexuality / sexual relations topics as their responsibility i.e. associated with responsible motherhood, but 64.1% of mothers indicated that they felt uncomfortable, 51.8% of them felt disturbed and 65.9% – ashamed. Mothers hope that interviews with adolescents can help protect adolescents from risky sexual behaviour (63.4% of mothers expect that their daughter / son will not have sex in adolescence; 76.6% expect that adolescents are less likely to become pregnant and 72.5% mothers note that the child will be more resistant to peer pressure to have sex).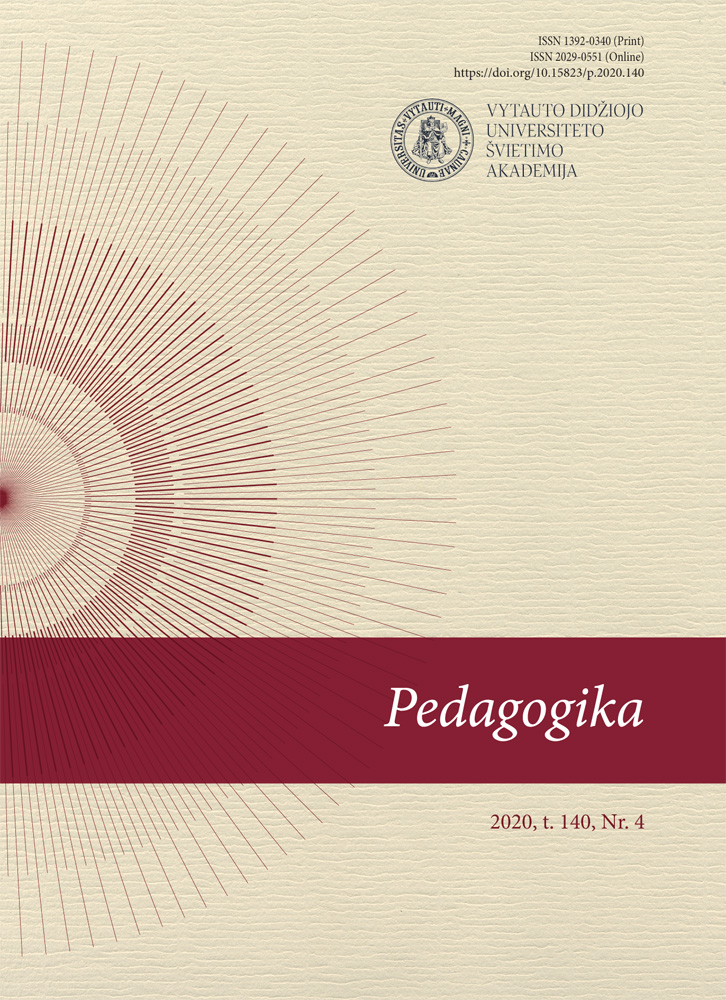 Downloads
How to Cite
Ustilaitė, S., Petrauskienė, A., & Česnavičienė, J. (2023). Self-Assessment and Expectations of Mothers' Communication With Adolescents on Sexuality Issues. Pedagogika, 140(4), 116–133. https://doi.org/10.15823/p.2020.140.7
License
Copyright (c) 2020 Pedagogika
This work is licensed under a Creative Commons Attribution 4.0 International License.