Trialogical Learning as a Theoretical Framework in the Digital Ecosystem of a Maker Community: a Case Study
Keywords:
trialogical learning approach, maker movement, Do It Yourself (DIY), case study, community of practice
Abstract
Digital media is transforming teaching-learning processes. It is necessary to understand the new ecologies of learning that are developing in technological ecosystems. In this article, a learning community is analysed from the perspective of «trialogical learning», and the components of the triad are identified: elements, interactions, and products. The case study offers the possibility of transferring this knowledge for the transformation of formal learning.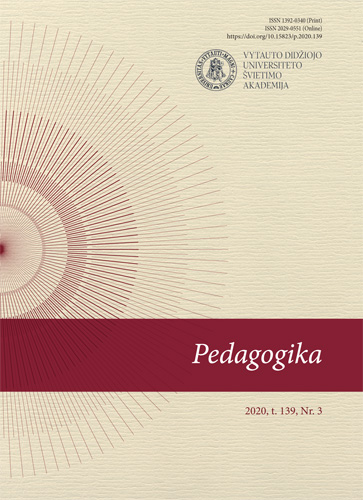 Downloads
How to Cite
Valverde-Berrocoso, J., & Fernández-Sánchez, M. R. (2020). Trialogical Learning as a Theoretical Framework in the Digital Ecosystem of a Maker Community: a Case Study. Pedagogika, 139(3), 199–218. https://doi.org/10.15823/p.2020.139.10