Teaching Music from the Perspective of First, Second and Third Grade Students of Primary School
Keywords:
lower grades of primary school, music activities, music teaching, students, student preferences
Abstract
This article examines the preferences of first, second, and third grade primary school students towards activities carried out in music teaching. The results of the research showed that in music teaching, singing activities are most commonly performed, and students prefer to participate in musical games. The results also showed that there were significant differences in students' responses to their satisfaction with playing Orff instruments and musical creativity activities according to their age.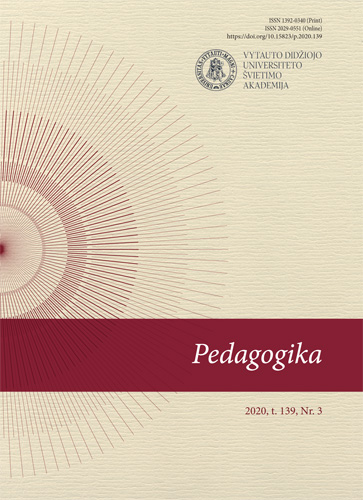 Downloads
How to Cite
Svalina, V., & Zelić, J. (2020). Teaching Music from the Perspective of First, Second and Third Grade Students of Primary School. Pedagogika / Pedagogy, 139(3), 175–198. https://doi.org/10.15823/p.2020.139.9