Controversial Topics and Their Didactic Use: Analysis of the Activities Included in Italian and Spanish Textbooks
Keywords:
textbook, citizenship education, history and culture teaching, secondary education
Abstract
This paper explores the didactic treatment of Franco's dictatorship and Mussolini's Fascism in History textbooks at a Secondary Education level. Using a mixed methodology, 278 activities were analysed and a typology was established. Despite that, the studied literature clearly advocates for the use of controversial topics due to their high educational potential, results show that controversial topics are avoided in the analysed textbooks, as they provide teachers an "aseptic recipe" to deal with them.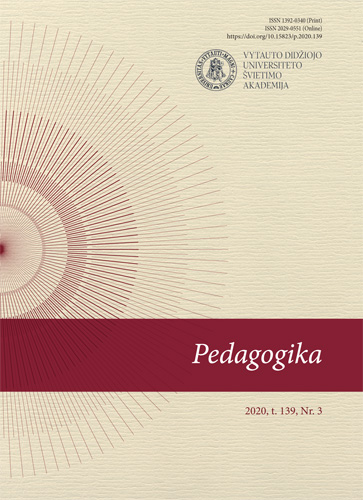 Downloads
How to Cite
Ferreras-Listán, M., Pineda-Alfonso, J. A., Hunt-Gómez, C. I., & Baisotti, P. (2020). Controversial Topics and Their Didactic Use: Analysis of the Activities Included in Italian and Spanish Textbooks. Pedagogika, 139(3), 157–174. https://doi.org/10.15823/p.2020.139.8