Deficit in Propriety? Cooperative Learning and Group Self-evaluation in Higher Education
Keywords:
higher education, cooperative learning, group self-evaluation, peer group evaluation
Abstract
The aim of the article is to unveil how the application of the collaborative learning strategy in higher education (HE) setting combines self-assessment of group activities with peer-to-group and teacher evaluation. The results reveal that the groups' self-evaluation is considerably more positively than evaluation by the teacher or peers. The antecedents of these results are likely embedded in 1) the cultural context with dominant individual values; 2) impact of business study as discipline, and: 3) challenges in implementing a collaborative learning strategy in the HE sector.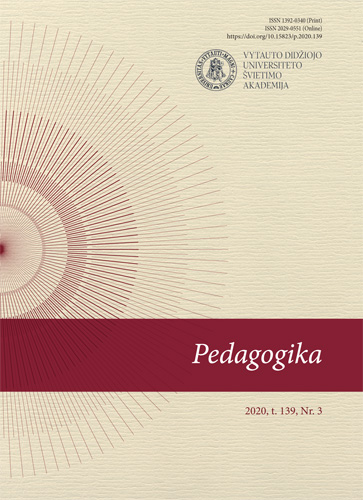 Downloads
How to Cite
Nedzinskaitė-Mačiūnienė, R., Minelgaite, I., & Gudjonsson, S. (2020). Deficit in Propriety? Cooperative Learning and Group Self-evaluation in Higher Education. Pedagogika, 139(3), 73–87. https://doi.org/10.15823/p.2020.139.4