Being a Higher Education Teacher: Living in the Professional Space and Creating the Professional Body
Keywords:
being, higher education, higher education teacher, interaction(s), phenomenology, professional space, professional self, students
Abstract
Phenomenological research relies on the position that teaching in higher education should not be considered a duty that just needs to be carried out by the higher education teacher. It is a crucial part of academia, and it is essential that the higher education teacher portrays it as such. The research examined the patterns of the higher education teacher's experiences that are meaningful with regard to the professional body and professional space within higher education.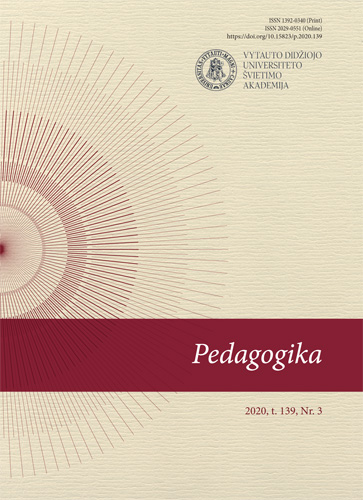 Downloads
How to Cite
Žydžiūnaitė, V., & Daugėla, M. (2020). Being a Higher Education Teacher: Living in the Professional Space and Creating the Professional Body. Pedagogika, 139(3), 35–51. https://doi.org/10.15823/p.2020.139.2