Adaptation of Handbook for Development of Intercultural Competence: the Experiences
Keywords:
intercultural competence, development, material adaptation, needs analysis
Abstract
The present reflection article discloses the experiences gained during the adaptation of the material for intercultural competence development. The resource book Building Intercultural Competences: A Handbook for professionals in education, social work and health care was selected and its material was adapted to educational context of VET students and teachers. The framework of adaptation of the Handbook is presented in the article. The study was done to investigate the VET students' and teachers' needs for intercultural competence development.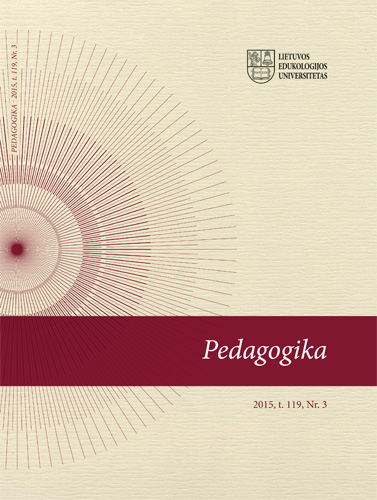 Downloads
How to Cite
Navaitienė, J., Račelytė, D., & Rimkevičienė, V. (2015). Adaptation of Handbook for Development of Intercultural Competence: the Experiences. Pedagogika, 119(3), 33–44. https://doi.org/10.15823/p.2015.021