The Manifestation and the Change of Lithuanian Academic Youth's National Identity
Keywords:
national identity, attitudes, nationalism, traditional nationality, modern nationality, ethnocentrism, anti-ethnocentrism
Abstract
This article deals with the peculiarities of understanding the attitudes of national identity among Lithuanian academic youth. The study took place in 2003, 2008, and 2018. Results revealed that the national identity scale can be very wide, starting from an extreme national chauvinism that emphasizes national exclusivity to cosmopolitanism that ignores national culture, traditions, patriotism.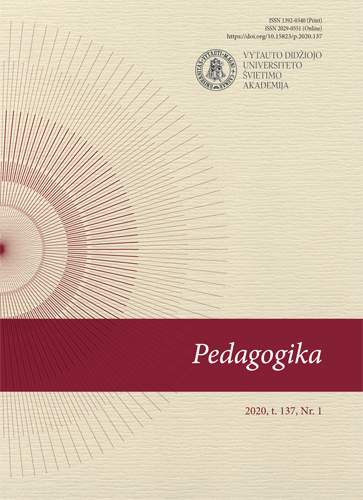 Downloads
How to Cite
Antinienė, D., Širvinskienė, G., & Lekavičienė, R. (2020). The Manifestation and the Change of Lithuanian Academic Youth's National Identity. Pedagogika, 137(1), 83–104. https://doi.org/10.15823/p.2020.137.5