Spanish First Cycle Primary School Textbooks' Graphic Representations. A Study on Gender, Culture and Functional Diversity
Olga Moreno-Fernández

University of Seville, Spain

Pilar Moreno-Crespo

University of Seville, Spain

Encarnación Pedrero-García

Pablo de Olavide University, Spain

Coral I. Hunt-Gómez

University of Seville, Spain
Keywords:
diversity, photographs, illustrations, textbooks, primary education
Abstract
This paper analyses graphic representation of gender, functional and cultural diversity in Spanish Primary Education textbooks. A sample of 528 images from three different textbooks by three of the main publishing houses in Spain was studied. Results showed equal representation in terms of gender. However, textbooks still do not sufficiently include graphic representations of cultural or functional diversity. Greater efforts are needed to ensure that textbooks reflect the classroom's reality and that diversity normalized in schools.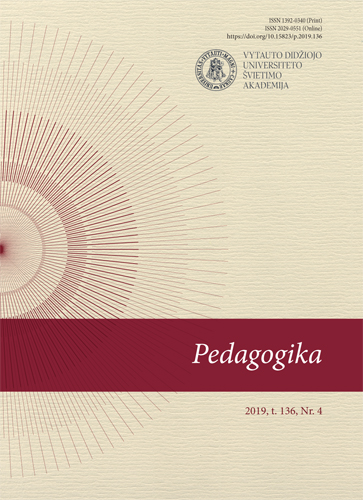 How to Cite
Moreno-Fernández, O., Moreno-Crespo, P., Pedrero-García, E., & Hunt-Gómez, C. I. (2019). Spanish First Cycle Primary School Textbooks' Graphic Representations. A Study on Gender, Culture and Functional Diversity. Pedagogika, 136(4), 67-88. https://doi.org/10.15823/p.2019.136.5
Copyright (c) 2019 Authors
This work is licensed under a Creative Commons Attribution 4.0 International License.