Magazine Based On Guided Inquiry-An Innovation to Overcome Natural Science Learning Difficulties in Elementary Schools
Ika Maryani

Ahmad Dahlan University, Indonesia

Nurul Wahyu Lestari

Ahmad Dahlan University, Indonesia

Much. Fuad Saifuddin

Ahmad Dahlan University, Indonesia
Keywords:
science magazine, guided inquiry, elementary school
Abstract
This study was aimed at developing a feasible magazine based on the guided inquiry for 5th-grade elementary schools. The development procedure adopted was the Hannafin and Peck model which involves needs assessment, design, development, evaluation, and revision. Data were collected through the use of questionnaires and tests. It analyzed using descriptive statistics and interactive qualitative analysis. This research produced science magazines which are feasible to be used as instructional media towards overcoming learning difficulties and enhancing students' understanding.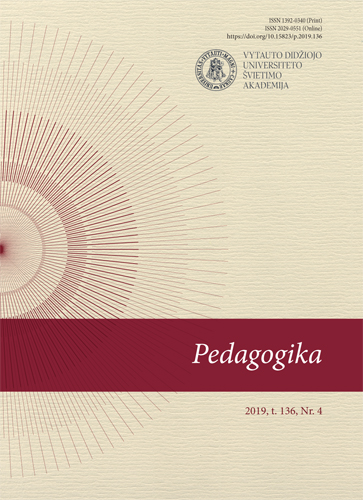 How to Cite
Maryani, I., Lestari, N. W., & Saifuddin, M. F. (2019). Magazine Based On Guided Inquiry-An Innovation to Overcome Natural Science Learning Difficulties in Elementary Schools. Pedagogika, 136(4), 51-66. https://doi.org/10.15823/p.2019.136.4
Copyright (c) 2019 Authors
This work is licensed under a Creative Commons Attribution 4.0 International License.