The Predictive Role of Academic Hope in Academic Procrastination Among Students: a Mixed Methods Study
Zummy Anselmus Dami

Universitas Persatuan Guru, Indonesia

Sance Mariana Tameon

Sekolah Tinggi Agama Kristen Negeri Kupang, Indonesia

Jeheskial Saudale

Sekolah Tinggi Agama Kristen Kupang, Indonesia
Keywords:
academic hope, academic procrastination, mixed-methods, reason procrastination, uniqueness hope
Abstract
The aim of the current study was to investigate the correlation of academic hope with academic procrastination; to determine the differences in the academic procrastination of both men and women; to understand why students conduct academic procrastination; and to know the academic hope of students. The study uses a mixed-method research design. The results showed that academic hope has a positive and significant correlation with academic procrastination; there is no significant difference between male and female students in any scale of academic hope and academic procrastination; the reason students conduct procrastination is "I generally delay before starting on work I have to do"; and the academic hope students are unique because it relates to God and parents.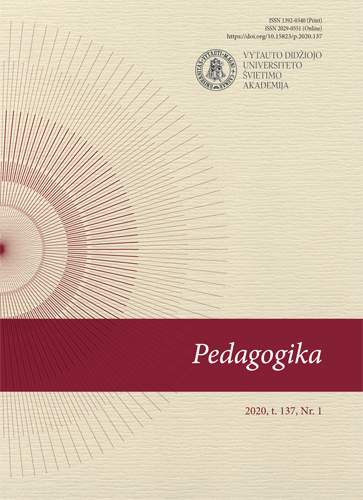 How to Cite
Dami, Z. A., Tameon, S. M., & Saudale, J. (2020). The Predictive Role of Academic Hope in Academic Procrastination Among Students: a Mixed Methods Study. Pedagogika, 137(1), 208-229. https://doi.org/10.15823/p.2020.137.12
Copyright (c) 2020 Pedagogika
This work is licensed under a Creative Commons Attribution-ShareAlike 4.0 International License.