Festive speech delivered to the VMU Senate on april 26, 2019
Keywords:
VMU history; Lithuanian higher education policy and reforms; Unification of VMU with LEU and ASU; University's ethical guidelines for the future
Abstract
n a speech delivered by the Rector of Vytautas Magnus University (VMU) on the 30th anniversary of its re-establishment, the most important moments in the re-establishment process are highlighted. The Rector also brings out the uniqueness of this event given the conditions prevalent at that time as well as the character of each of the three decades of VMU's existence against the background of the general political condition of Lithuanian higher education, scholarship, and studies. The text ends with VMU's ethical guidelines for the future.
Downloads
Download data is not yet available.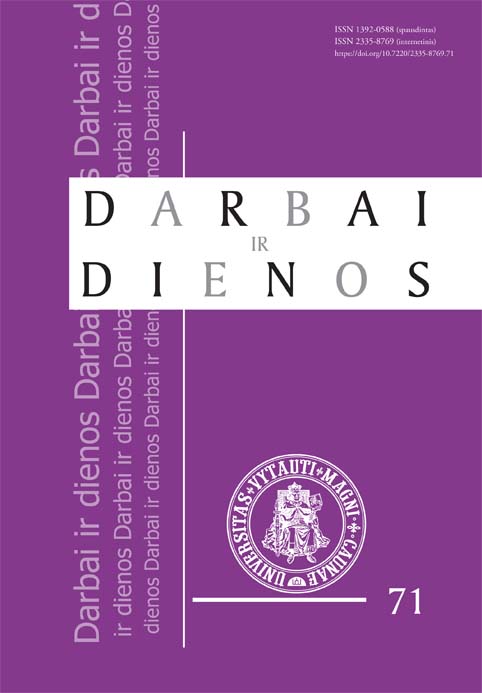 How to Cite
Augutis, J. (2019). Festive speech delivered to the VMU Senate on april 26, 2019. Deeds and Days, (71), 335-359. https://doi.org/10.7220/2335-8769.71.10