Scandal as a tool to change the status quo in the mediatized political environment
Austėja Masiokaitė-Liubinienė
Keywords:
Mediatization; Political communication; Public policy; Scandal; Mass media
Abstract
The paper discusses one of the deepest scandals involving the Lithuanian government from 2012 to 2016: the story of the government resolution related to the so-called Vijūnėlė manor. The analysis of this case aims to disclose how political scandals can be used in order to change a political situation. The paper also discusses the mediatization theory and the difficulty of its practical application. It presents a method of analysis based on the mediatization and veto player theories, which method is used in order to ascertain whether media logic affects politicians and political processes. The Vijūnėlė manor case helps to understand who – media or politicians – are more influential when the agenda of a scandal is being set and what determines whether or not the status quo changes.
Downloads
Download data is not yet available.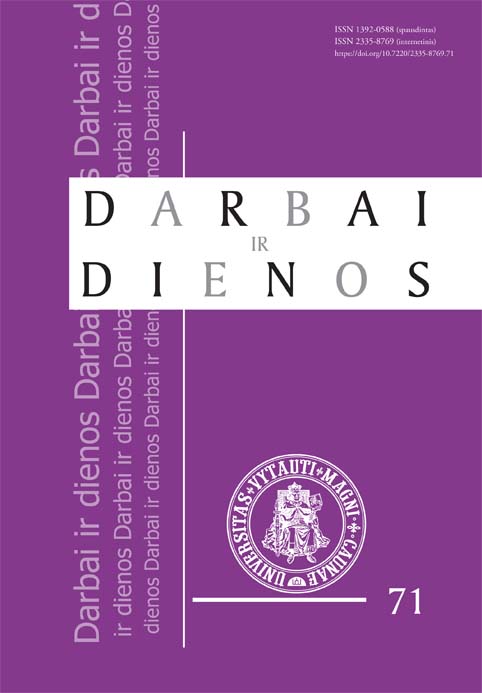 How to Cite
Masiokaitė-Liubinienė, A. (2019). Scandal as a tool to change the status quo in the mediatized political environment. Deeds and Days, (71), 61-82. https://doi.org/10.7220/2335-8769.71.3