Statistics on organisations in Lithuania, 1918–1940
Keywords:
Statistics on organizations, Civil society, Societies, Interwar Lithuania
Abstract
One of the key features of a strong civil society is the large number of voluntary organizations and their members. The years 1918–1940 are often considered the golden age of Lithuanian organizations. Aggregated statistics on organizations in inter-war Lithuania can help to understand the validity of these assumptions and the development of civil society during this period. The article, based on the data from the First Census of Lithuanian Organizations in 1931 and partial statistics on organizations at the end of the 1930s, presents statistics on organizations in interwar Lithuania according to the following indicators: establishment and closure of organizations, number of organizations and their members by type of organization, participation in organizations according to the administrative division of Lithuania, nationality, gender, and age. Statistical summaries of organizations also show the impact of changes in public policy on the country's civil society and the life of societies.
Downloads
Download data is not yet available.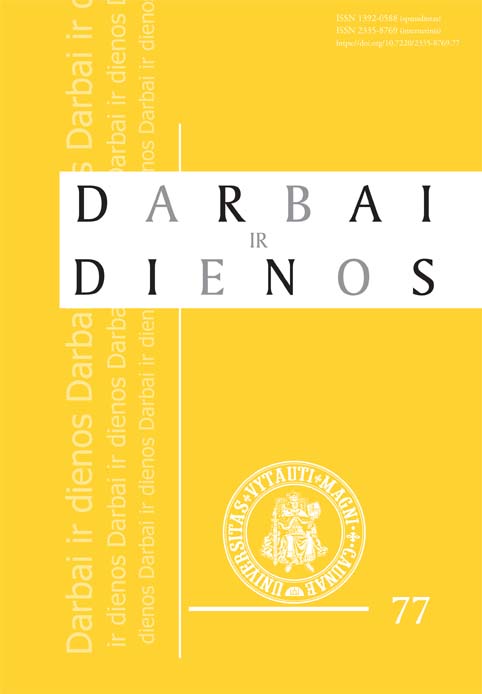 Downloads
How to Cite
Butkus, M. . (2022). Statistics on organisations in Lithuania, 1918–1940. Deeds and Days, 77, 179–198. https://doi.org/10.7220/2335-8769.77.10