Thinking and language in philosophies of Donald Davidson and Wilfrid Sellars: on possibility and pragmatics of two world-images
Keywords:
Consciousness, Thinking, Language, Conceptual system, Pragmatism, Rationality, Davidson, Sellars
Abstract
This text examines the relationship between thinking and language from a philosophy of mind perspective. It focuses on a comparative review of the theories of Donald Davidson and Wilfrid Sellars, philosophers of language and mind, revealing some of the authors' assumptions concerning Kantian transcendentalism, the presentation of specific theories of consciousness, the conflict between descriptivity and normativity, and a pragmatic approach to the problem of thinking about consciousness and the general human condition. The main pillar of this comparative study is the definition and evaluation of the two world-images or vocabularies of Davidson and Sellars: the scientific, or physical, and the manifest, or mental. The interpretation synthesizes the two authors' approach to the theory of consciousness, not only by introducing the principle of the possibility of two types of thinking about the world, but also by the pragmatic gesture underlying the rationality found in it.
Downloads
Download data is not yet available.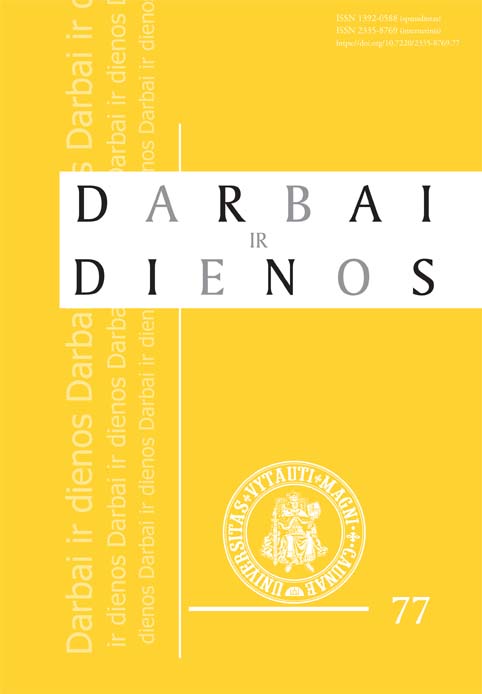 Downloads
How to Cite
Junelis, D. (2022). Thinking and language in philosophies of Donald Davidson and Wilfrid Sellars: on possibility and pragmatics of two world-images. Deeds and Days, 77, 49–58. https://doi.org/10.7220/2335-8769.77.3