The (un)known Vytautas Kavolis: some letters to Kostas Ostrauskas
Keywords:
Vytautas Kavolis, Kostas Ostrauskas, Diaspora, United States of America, Letters
Abstract
Herewith I present nine letters that the well-known Lithuanian-American intellectual and sociologist Vytautas Kavolis wrote in 1951 and 1952 to his close friend, the playwright, literary historian, and critic Kostas Ostrauskas. The letters discuss a variety of topics: the organization in the Unites States of the Lithuanian Student Union, the circumstances surrounding the election of its officers, the competition between the Catholic ateitininkai student group and the liberal (independent) student group, and the development of the student column in the newspaper Dirva.
Downloads
Download data is not yet available.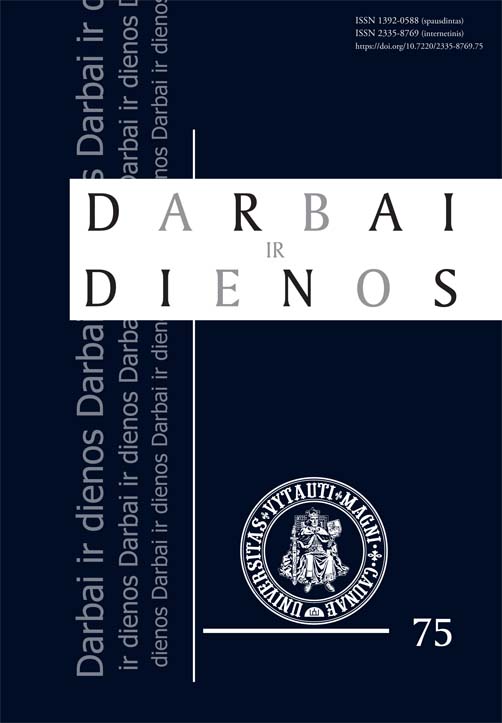 Downloads
How to Cite
Dapkutė, D. (2021). The (un)known Vytautas Kavolis: some letters to Kostas Ostrauskas. Deeds and Days, 75, 135–165. https://doi.org/10.7220/2335-8769.75.9