The problem of defining personal identity in Vytautas Kavolis's studies of social pathology
Keywords:
Vytautas Kavolis, Personal identity, Normal and abnormal personality, Pathological behavior, Social pathology, Social psychology
Abstract
The article seeks to determine how, in developing his studies in social pathology, Vytautas Kavolis defines the identity of a person, certain actions against whom he regards as signs of pathological behavior. The answer to this question is sought in Kavolis's papers devoted to the psychology of culture, in which papers he develops his constructs of the crisis personality, the indefinite personality, and the postmodern personality. It is shown that Kavolis connects the identity of a person with the harmony of his/her inner organization. The article also discusses Kavolis's attitude towards the nature of a personality's inner organization and its social and cultural conditions. It is shown in addition how his conception of personal identity changes when Kavolis undertakes his studies of civilizations.
Downloads
Download data is not yet available.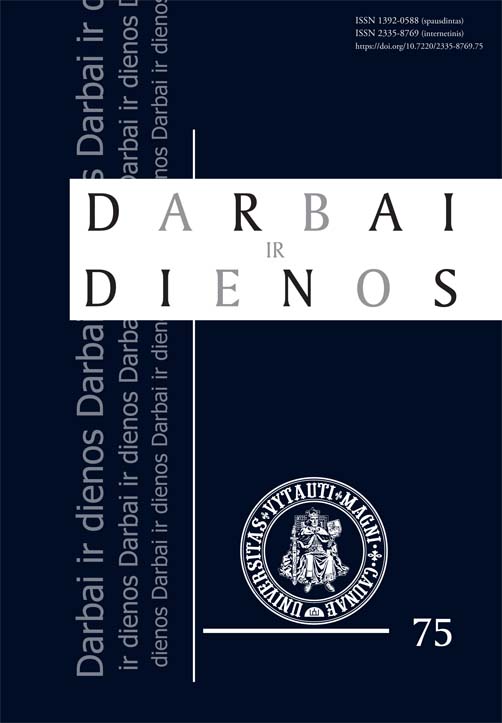 Downloads
How to Cite
Noreika, A. (2021). The problem of defining personal identity in Vytautas Kavolis's studies of social pathology. Deeds and Days, 75, 101–111. https://doi.org/10.7220/2335-8769.75.6